Ahlem - Administrateur système SAP
Ref : 210609H002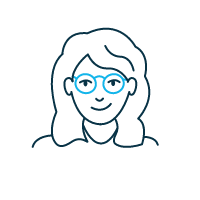 Compétences
Expériences professionnelles
Expérience professionnelle

Project-1

Client: ADNOC(Abu dhabi)
Role: SAP BASIS Consultant
Period: January 2020 – April 2020
Industry: Oil & Gas
Project Description: S4/HANA 1909/ SAP NW/ Solman 7.2/ SAP GUI 7.60/ SAP HANA 2.0

Roles & Responsibilities
 
Daily Monitoring activity in SAP systems
Installing and configuration of SAP system instances
Configure & troubleshooting the Spool request from SAP business user.
Systems Updates (Enhancement packages and Support packages)
Transport Requests within System landscape (DEV,QAS,PRD)
Client Creation, Copy and System Copy.
Application Servers Tuning.

Job Scheduling.
Configure & troubleshooting the Transport Management System
User administration - Creating Users, assigning roles /profiles, Maintaining Password Profiles.

Schedule & troubleshooting the Offline & Online Backup process through SAP
Performed the ABAP support package Patches & kernel upgrade as per the client requirement
Apply the SAP note for business requirement
Performed System refresh / System copy with latest PRD data
Analyses the table Space size & extend the table trough BR tools
Interacting with client team & supporting the team through implementation process.
Problem Solving & Troubleshooting.
User and Security Roles Maintenance.
Develop and maintain system documentation for all SAP instances and interfaces.
Administrate user roles and authorization matrix.
Administer the SAP database with Database Administrator

Project-2

Client: Sonatrach Algeria
Role: PMO/ Basis/ Solman Administrator
Period: January 2017 – March 2019
Industry: Oil & Gas
Project Description: Implementation of S4Hana (1709)/ Solman 7.2

Roles & Responsibilities
 
Role : SAP Project Manager Office
Participate in project planning, scheduling, tracking, status reports, risks management, stakeholder management at all levels.
Participate in steering com meetings, global resource management with help from work-stream leads.
Determine documentation needs based on the project requirements and manage the documentation efforts.
Create and maintain project management documentation requirements.
Responsible for resource management and allocation of project management staff based on demand.
Aligns Roles Responsibilities to Project Organizational Structure.
Coordinate logistics, Drive daily project task awareness, dependency alignment and coordination Document minutes.
Communicate progress of projects, problems, and resolutions to clients and senior management; Project management coordination and project team/PMO meeting management.


Assessing project issues and assisting project managers in problem solving and in developing resolutions.
Definition and execution of program processes and procedures.
Delivery of status reporting for the client and senior management.
Involve in integration testing.
Coordinate business users with SAP support activities carried out for events including scheduled maintenance downtime, system upgrades, software installations, job scheduling.
Work with the Enterprise ERP Application Architect team development team for functionality assessments of solutions in scope.

Role: BASIS/ SOLMAN Administrator
S4/HANA 1709/ SAP NW/ Solman 7.2/ SAP GUI 7.60/ SAP HANA 2.0 / SSO3.0/GRC/CRM/SRM/SCM/PLM/ FIORI 3.0
Ensuring the efficient and secure operation of the SAP systems Installed, configured, and provided technical support for all SAP add-ons.
Involved in SAP Security Administration & Authorization including activity groups, profile generator (PFCG) and central user administration (CUA).

Performed daily SAP Basis Administration tasks, Manage SAP users, authorizations, and profiles.
Manage day to day operations of SAP Solution Manager.
SAP Transport Management.
Participates in the project planning and delivery, production support, monitoring, SAP software upgrades, support packs and performance tuning of SAP environments.
Creates technical and end user documentation used by functional and technical team members.
Maintain the integrity of the SAP environment by managing the SAP Correction and Transport System (CTS) to ensure all configuration and development objects are promoted properly.
Implementing and maintaining the various SAP instances needed for the complete SAP environment, e.g. dev, test, training and production.
Works across functional support areas to tune SAP Applications for optimal performance.
Participate in the planning and implementation of SAP system upgrades.
Responsible for transport management, system refreshes, client copies.
Provides technical support for integrating SAP with various internal applications.
Documented system requirements and design specifications.
Developed and executed specifications and test plans for system monitors applied to all environments.
Defined service level agreements (SLAs) used by help desk.
Provided Unix system administration support, including the creation and maintenance of shell scripts.
Participate in the implementation, customizing, maintaining SAP GRC Solution in the areas of Access Control, Process Control and Enterprise Risk Management.
Participate in GRC implementation and automation experience with GRC ARA, ARM, EAM, BRM and SAP CUA (Central User Administration) integration with SAP GRC. 0.
Create Single, Derived and Composite Roles in SAP Systems.

OTHER EXPERIENCE

Client: Sonatrach Algeria
Role: System & Network Administrator
Period: October 2015 – January 2017
Industry: Oil & Gas

Roles & Responsibilities
 
The technical and functional administration of the systems and networks infrastructure, the implementation of innovative solutions and participation in the various IT projects within the company (Microsoft, Cloud, Virtualization, ERP...). Office 365, VMware Vcloud, ESXi 6.7, Vcenter, hyperV, Citrix XenServer,VMware Horizon, MailInBlack, Royal TS, Keepass, Windows Server, SharePoint Server, IIS, SQL Server, My SQL, ldap, DNS, DHCP, TSGateway, PRTG, CRM , Azure ADConnect, Powershell, Batch, Veeam Backup, TFS, Exchange, VPN, Firewall, Sonicwall, BMC Service Desk, ITOP, Service Now, WordPress, TSE, WSUS, Synology, SSH, SCCM, Centreon, Commvault.


Études et formations
Formation

Excellent team player who listens, thrives on collaborating with diversely talented team members, and integrates their divergent thoughts, opinions, and perspectives into meaningful actions.
Organized, highly motivated, and detail-directed problem solver.
Excellent interpersonal skills, effective oral and written communication skills, reporting,
meeting, analytical and motivational skills.
Very energetic and self-motivated.
Alert: Watchful, wide awake, ready to act.
Well understanding for Oil and Gas Industry Business processes.
Ability to drill down into technical issues and solve complex and detailed problems.

EDUCATION

Completed Master 2 of Network and Systems USTHB - Algeria
Completed Bachelor's degree in computer information systems and software engineeringUSTHB – Algeria
High School graduate (distinction)


SAP TRAINING
System Administration I for SAP S/4HANA and SAP Business Suite.
SAP System Installation and Patching.
Implementation Projects with SAP Solution Manager 7.2.

SAP Solution Manager Configuration for Operations.
Manage Digital Transformation with SAP Solution Manager.
User Experience SAP FIORI.
SAP Activate Methodology ACT 100.
SAP Lead agile Project ACT 200


Language


English:Good (spoken and written)
Frensh: Very Good (spoken and written)
Arabic: Mother Tongue
D'autres freelances

Administrateur système SAP
Ces profils pourraient vous intéresser !
ingénieur Devops
Analyste d'exploitation WINDOWS
Administrateur système SAP
Technicien d'exploitation Administrateur système WINDOWS ACTIVE DIRECTORY BUSINESS OBJECTS SYSTEMS MANAGEMENT SERVER
Technicien NETWORK INSTALLATION MANAGER
Administrateur système SAP
Administrateur système WINDOWS
Administrateur système SAP
Consultant SAP
Administrateur système ORACLE