Tommy - Administrateur réseaux CISCO
Ref : 120523B002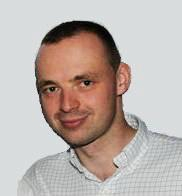 Compétences
Expériences professionnelles
CV plus récent en cours de mise à jour
EXPERIENCE

Full Time Contracts:

Proximus, Tango, Telindus group - IT Security Expert: Cybersecurity architecture (12/2021 till now)
Responsibilities: technical analysis of customer's cybersecurity issues and determining the most suitable solution and winning strategy in collaboration with the Security Sales colleagues.
- Helping qualify the project and draw up a winning strategy.
. Positioning the chosen technical solution both internally and at the customers.
. Taking responsibility for drawing up an accurate offer both for the products and for all included internal and external services.
. Conducting negotiations with the security vendors and/ or distributors to obtain the best possible prices for the solution chosen.
- Taking the responsibility for the administrative processes. both internally and externally (e.g. registering the project with vendors).
. Holding valid pre-sales certifications from the main partners Microsoft. Mobitelron. Palo Alto Networks, Fortinet. Trend Micro,
F5, Check Point, Cisco.
. Being the customer's trusted adviser regarding his workplace security and cybersecurity issues.
- My passion and Skills can be found in Endpoint management and protection. IAM, CASB. DLP, etc.
Besides these projects and customer-related tasks, as a pre-sales security manager I'm also responsible for the operational and tactical vendor management for the assigned vendors.
As the glue between the vendor and Proximus, I'm responsible for:
. Ensuring the required certifications for, and monitoring of, the partnership level.
. Taking the required actions to ensure know-how within the department.
- Proactively examining which actions can be taken to strengthen the joint business.
. Preparing a business review every quarter with the vendor in question and having a good overview of active deal registrations
with the vendor.
. Being proactive and becoming the trusted adviser/point of contact for all technical/commercial matters for your customers &
vendors.
. Gaining the trust and respect of customers and account managers and being able to support the negotiations, taking the Proximus
guidelines into account. Being proactive and becoming the trusted adviser for the respective security field. Keeping the expertise in my security field continuously up to date and developing my professional network within the Security ecosystem. Activating this network in order to detect numerous opportunities and increase the win chances.

John Cockerill - Systems Engineer (07/2021 – 09/2021)
Operational management and support of the infrastructure and ensure the smooth running of the network, servers and system applications.
Resolving incidents that could not be resolved by the Service Desk or generated by the monitoring system.
Installations, updates, tests, planning and configuration of the infrastructure.
The management of large Windows server environments, Windows operating systems, Microsoft Active Directory, ADFS, Exchange, IIS, SCCM. VMware Virtual Infrastructure Management Knowledge
Powershell scripts for the automation and management of Windows infrastructure.
Knowledge of Office365 and Azure. Migration on-premise to the cloud Office 365.
Knowledge of network switching: TCP/IP, subnetwork calculations, VLAN concepts, firewall

System, Network and Security engineer for different small companies (11/2020 – 05/2021)
Project management, implementation of new systems, network devices and firewalls on different sites.
Servers, redundancy, fail-over, backups, VMware, VPN, DHCP, DNS servers, cloud, SD-Wan.
Assist the local IT management and IT staff.
Microsoft Azure cloud networking, cloud firewalling, cloud routing, Azure VWan, VNet routing, load balancers, APG,
WAF, Front Door, Iaas/Saas on Azure, MFA, security center (including ATP) and global networking.
Firewalls Vendors: Checkpoint, Barracuda and Cisco
Firewall technologies: IDS/IPS, SSL Inspection, L7 firewall, app based routing/firewalling, Cisco Wireless Controllers, Cisco switching, VPN Protocols (Mostly IPSec), SSL VPN, advanced routing, BGP-OSPF, SDWAN, security and zero trust networking.
Terminal services: Preferably WVD/RDWeb, thin client models, identity based access/firewalling and advanced NPS/Radius implementations. Other tools: security, firewall maintenance & patching, ISO 27001 implementations, monitoring, stacking, Zabbix and Azure monitoring.

Clearstream Bank - Deutsche Börse group - IT Infrastructure Support Expert (04/2020 – 06/2020)
Support and implementation. IT Infrastructure support
Support operational team like datacenter, server operations and network teams in adapting data, processes and procedures
Incident management of FNT links

Verizon Business Solutions - Network & Cyber security engineer - Intake engineering - Research Analyst (10/2019 – 03/2020)
Support, research, analysis, documentation on configuring, managing multiple 3rd party security and network products across on-premises and cloud-based environments. Working with different security logs, data collection and SIEM products in a managed security services global team. Investigating how certain log sources can send data to SIEM platforms.
Engineering and documenting the solution for the development team. Interacting with different Security Solutions Architects, Thread Library team, the Development Team and follow-up on new software builds. Interaction with technical presales to discuss customer log source requirements. Validation and approval of new log sources to become supported.
Work side by side with the deployment team to make sure the customer implementation is following the
standards I have defined. Have meetings with the bigger customers to discuss their requirements. Validating designs before deployment of security services. Experience with various network and network security technologies from different vendors like Cisco, Checkpoint, Juniper, Palo Alto, Fortinet, F5, Imperva, Symantec, McAfee, Snare,
Following all security market trends and new technologies.

System, Network and Security engineer for different small companies (04/2019 – 07/2019)
Troubleshooting and implementing new systems, network devices. Network administration and monitoring.
Third level incident management (Incident, Change, Config, Problem) ICT support 2d and 3d line.
WSUS Server - Keepass - Sharepoint - SCCM - Lansweeper. VMWare - vSphere - Hyper-V - VPN, DHCP, DNS.
Coach and assist the Local Service Desk staff - Limited user access management tasks - Experienced (ITIL). Storage and Veeam backup. Direct intervention on ICT infrastructure (servers but also workstations).


TOTAL Petrochemicals - System, Network, Security engineer & Coordinator (09/2018 – 12/03/2019)
Management and configuration of networks and servers. Backup image management, applications and database.
Management and deployment of Antivirus, Cyber Security and firewalls.
Experience in the security of IT networks, servers and different types of protocols.
Networks used in an industrial environment (Modbus, Profibus, Ethernet and TCP/IP)
Management and configuration of Domain Controllers, VLAN and VPN.
The mission is IT management in the maintenance:
Integrator of .NET applications, MES systems, Firewalls, switches and gateways.
Management of monitoring systems.
Troubleshooting expert in IT for systems, networks but also testing.
Performing PC / Server / Network Maintenance
Performing Backups, system restore, updates and upgrades of OS and applications.
Diagnosis and analysis of hardware and software problems of computerized systems
Support Projects / Studies with stakeholders:
Interpersonal experience in the Client-Supplier relationship (firm position in the interests of the company).
Writing documents and functional analysis for IT systems.
Preparing the necessary documents for the submission requests for various projects.
Managing different tenders, offers comparison and technical proposals.
Participation in technical and commercial negotiations.
Recovery and monitoring of the different suppliers.
Analyzing different projects and assessing the risks.
Managing co-activities and organizing industrial STOP projects.
Supervising and planning new projects.
Produce documents for FAT (Factory Acceptance Test) and SAT (Site Acceptance Test).
Communicate the detailed schedule of the work to E & I site managers for integration into the maintenance work schedule.
Proceed to the Kick-off Meeting to communicate the standards to be respected and to write the meeting report.
Lead, coordinate, organize and supervise the execution of projects:
Follow-up site projects: conformity specifications and good record for construction, companies specifications and respect the schedule.
Follow-up security site: compliance with the instructions, security evaluation, team meeting plus report and the problems encountered.
Ensure timeliness, costs, environment and safety.
Perform the technical inspection and pre-commissioning of the installations before their transfer to the Customer.
Ensure the processing of established checklists by the security service and by the Maintenance
Update the final documentation of the end of projects.

System, Network and security engineer for different small companies (04/2018 – 06/2018)
Troubleshooting and implementing new systems, network devices. Network administration and monitoring.
Third level incident management (Incident, Change, Config, Problem)ICT support 2d and 3d line. Windows 8, Windows 10, Windows Server 2012 R2.
WSUS Server - Keepass - Sharepoint - SCCM - Lansweeper. VMWare - vSphere - Hyper-V - VPN, DHCP, DNS.
Coach and assist the Local Service Desk staff - Limited user access management tasks - Experienced (ITIL). Storage and Veeam backup. Direct intervention on ICT infrastructure (servers but also workstations).

LCM - Network and security engineer (10/2017 – 31/03/2018)
Agile and ITIL Context: ITIL supports Incident management & trend analysis with network support 2d and 3d line.. Troubleshooting network related problems, implementing network security configuration changes on the network and to the firewall policies. Problem management, Release management, Configuration management, Life Cycle Management, Performance Tuning, Capacity management, Re- & pro actieve monitoring. Trello tool for organisation. Report to the Deputy Service Delivery Manager ICT Infrastructure Platform Services for Core infrastructure. Wired LAN - Wireless LAN, guest, Wide Area Network (Aerohive) and structured cabling. Network monitoring with Cacti.
Core networking: Routing, Switching ( Cisco, Avaya switches) Load Balancing (Citrix Netscaler). DWDM, Ethernet Access, Cabling. Security: Firewalls (Fortinet). Intrusion Detection Prevention (IDS/IPS), Advanced Threat Detection, Network Access Control, SSL/IPSEC VPN, Network behaviour analysis. Services: DNS, DHCP, WINS management, IP address Management, Traffic Management, VOIP, QOS LAN/WAN, Wireless, RSA, Radius, Wireshark, HP NNMI.
Tasks and deliverables: Tickets via Service Management tool "Axios Assyst" with SLA's.
Communication with customers, suppliers and the management.

Johnson & Johnson - Network and security engineer (03/2017 – 09/2017)
Network and security engineer for different international projects in EMEA (Europe Middle East & Africa).
ICT supports 2d and 3d lines.

INFRABEL - Network and security engineer (20/10/2016 – 02/2017)
Network and security engineer troubleshooting network related problems, implementing network security configuration changes on the network and to the firewall policies. Giving support for network connection issues. Configuration of VPN, FTP connections and Vasco Enterprise Digipass.Optimisation of the global network security and authentication.

******** - New network installation and Windows 10 roll-out (08/2016 – 19/10/2016)
Short-time migration project to a new network but also Windows 10 roll-out. Windows infrastructure environment.
Dell and HP hardware. Provided technical assistance in migration of client computer systems from old to new network but also from Windows 7 to Windows 10 and Skype for Business. Followed procedures set by client to save data, image and restored settings to new or existing computer systems.
Map network printers, install applications. Storage, SAN. New server installation with VMware.
Act as hands and feet for the project team to assess and resolve any issues to complete migrations.

Continental Benelux - short-time company move project to new offices and to a new datacenter (03/2016 – till 31/07/2016)
Network engineer and system engineer / administrator.
The IT server's production environment moves to a new data center. Other equipment moved to the new offices for reliable connectivity with the new data center. Backup and disaster recovery configuration in the datacenter.
Installation and configuration of new Networking, Servers, Storage, Cisco wireless etc.
Securing the different network configurations.
Participating in 3rd level support but also training to the IT colleagues in the team.
Debugging and analysing reported problems and escalated incidents.
Ensuring the availability, continuity, performance and security of the new infrastructure.

******** (05/2015 – till 02/2016)
IT Security Officer / engineer: Network Security Engineer - Troubleshooting network related problems brought up by monitoring tools or via other IT departments within IT. Implementing configuration changes on the network and to the firewall policies. Giving support for network connection issues. Configuration of VPN connections and Vasco Enterprise Digipass. Antivirus and web filtering configuration and follow-up.
Debugging and analysing reported security problems and escalated security incidents.
Optimisation of the global network security and authentication.

******** (2015 – till 5/04/2015)
Network engineer. Configuration, support and maintenance. Server migrations. Direct intervention on ICT infrastructure (servers, workstations).Incident, problem and change management.

******** (01/10/2014 – till 15/12/2014)
Network engineer. Configuration, support and maintenance in data centers. Switches, routers, Cisco, IBM, Checkpoint and Huawei devices. Cisco load balancing configuration.
Responsible for the operational management of the network and security. Incident, problem and change management.

Partena (01/08/2014 – 30/09/2014)
System Engineer: second and third level incident management (Incident, Change, Config, Problem, etc.)
VMWare configuration. Also AS400 support and storage.
Direct intervention on ICT infrastructure (servers, workstations).

******** (01/04/2014 – 22/07/2014)
System Engineer: third level incident management (Incident, Change, Config, Problem, etc.)
IBM Lotus Notes/Domino server administration. Windows 7, embedded, Windows Server 2003, 2008 R2 and 2012 R2.
Wsus Server -UL3 - SAP PM, support and administration - HAS, Dweb, Iweb, Isis Web, IsisRep - T-Life - Inac - Palo Alto - Emakina -
Samsung MagicInfo - Mantis ticketing tool - Pronet Protime, Prokey - Telecom: Mitel 3cxphone - Keepass - Sharepoint - SCCM
Prophet - VMWare - Checkpoint (Endpoint Security) - Citrix - Lun - Blade config - ESX Virtual Center - IAM - VPN - Cisco 2921
Coach and assist the Local Service Desk staff - Limited user access management tasks - Experienced (ITIL-) Incident management. Also AS400 support. Storage. Direct intervention on ICT infrastructure (servers, workstations).

******** (15/08/2013 – till 07/03/2014)
ICT Onsite Support Engineer: local IT infrastructure Support level 1, 2 and 3 + remote assistance by phone. – Active Directory.
Windows infrastructure environment. Microsoft Server 2008 R2 – cisco switches – Win XP, Win 7 – McAfee Safeboot – Belgacom telecom – Avaya – Blackberry support – Citrix – VDi – RSA Neoteris – AT&T VPN – Checkpoint - Windows Storage Server 2003 P2 – BOMGAR Secure Remote Support for the Help Desk – Hyena v10.0. Also AS400 support. Storage SAN. Direct intervention on ICT infrastructure (servers, workstations).

BNP Paribas Fortis (01/03/2013 till 14/07/2013)
ICT Onsite Engineer: I&O AES Messaging & Collaboration - Operational Messaging Support Specialist - Microsoft Exchange 2003 – Exchange 2007 – Active Directory - Vmware .
Windows infrastructure environment. Microsoft Server 2008 R2 – cisco switches – Win XP, Win 7 and Win 8.

Boston Scientific (29/10/2012 till 31/12/2012)
Migration project, Windows 7 roll-out, local IT Support level 1, 2 and 3 + remote assistance by phone.
Windows infrastructure environment.
Lenovo and HP hardware, iPhone and iPad support.
Provided technical assistance in migration of client computer systems from Windows XP to Windows 7 platform.
Followed procedures set by client to save data, image and restored settings to new or existing computer systems.
Map network printers, install applications. Storage, SAN.
Act as hands and feet for the project team to assess and resolve any issues to complete migrations.
Fabricom Gdf Suez – Axima Services → Cofely Services – Energolux – Tecnubel – Gradius.lu (07/2012 till 31/08/2012)
Exchange Migration project, clean-up – Microsoft Exchange 2003 – Exchange 2007.
Windows infrastructure environment. LDAP database organisation and clean-up. Microsoft Server 2008 R2.


ATOS Worldline (from January 2012 till June 2012)
Operations Engineer – bank transactions. Network support and batch processing. Belgium's biggest real-time network.
- Worked hours: alternate shifts
- Goal of the function:
Insure the permanently supervision of the central systems, the central applications and network in order to guarantee the continuous Back-office processing of the transactions (batch oriented).
- Function:
Insure the permanent follow-up of the correct working of the total central back-office systems (Batches, systems,...).
Taking support actions – based on existing procedures - in case of abnormal working of these systems
Executing all the planned system-related tasks (backups, specific runs,...).
Executing special activities requested by other services (backups, restores, specific follow-up or analysis,...).
Executing the monitoring of all application processing chains (ATOS, SINSYS, VISA/MASTERCARD, CEC, ...).
Taking charge of the data inputs
Taking charge of the data transfers in input & output (File transfer, …).
Producing the operating results (outputs).
Detecting & escalating any production incident in the agreed timeframe
Taking charge of the timely processing of all processing chains in order to satisfy the client
Taking charge of the supervision of the AWL Telecommunication network (follow-up of the correct working of the network, contact with the AWL and Belgacom field service, contact with the clients,…)
- Used tools :
PC under windows VISTA.
CISCO networking + monitoring and troubleshooting.
Supervision tools (interactive tools) .
Scheduler $UNIVERSE.
OSCARE (proprietary alarming tool)
ISMP (proprietary ticketing tool)
Batch monitor. (scheduler Back-office Debit)

American Express – Alpha Card (from 03 January 2012 till 17 January 2012)
"System Engineer" - Windows infrastructure environment.
Support level 1, 2 and 3 + remote assistance by phone. Checkpoint.
VTM - VMMa (from 25 November 2011 till 02 January 2012) 2BE - Iwatch - JIM - JOE fm - Q-Music - VTM
"IT Support Engineer" - Windows infrastructure environment.
Support level 1, 2 and 3 + remote assistance by phone. Storage.

Freelance IT Trainer (from October 2011 till 24 November 2011)
IT Trainer and recruiter – business development.
******** (from July 2011 till September 2011 – 3 months freelance contract)
Local IT Support for Volvo European Headquarter
IT Infrastructure - incident management. Windows infrastructure environment.

BNP PARIBAS Bank – Central Security Office (from January till June 2011 – 6 months freelance contract)
Operations & Tooling
Migration project IAM (Identity and Access Management) – IT Security
Asset Modelling and User Access Management

IT Manager/Network administrator for different customers (2010 till 2011):
Hanotiau & van den Berg, Vandijkfood int. (BE-UK-FR-NL), Vlemincxk, Vandemoortele, Spit vzw, Buur, Bouwwerken Marc Peeters, De Kleine Prins, JST Belgium, Pinceel, RES. Used different network, server and firewall systems:
IP Tools, Radmin, Kaseya, Backup Exec 15, Exchange 2007, Win 7, Office 2010, HP Servers & StorageWorks Tape Autoloaders, IIS, Tse, Rpc over HTTPS, SSL etc. Also AS400 support.

IT Manager Athena S.a.r.l. 2008-2010.
Project Management:
Experience in project budgeting, resource allocation across activities.
Planning, organising, securing and managing resources to achieve specific goals and objectives while honouring the preconceived constraints such as scope, time, quality and budget.

MASTERCARD Worldwide - Network Management Center Europe. (Lan-Wan) 23/06/2008 till 31/12/2009.
Network system engineer. MasterCard Transactions Support - required contact with MasterCard's European customers at all levels in English, Dutch, French, Spanish and Polish to schedule projects, make system upgrades, incident management and general support of all kinds. Contact for incidents, migrations and changes with different providers (KPN, BT, AT&T, Orange) solving network problems and follow on-site interventions. Job required clear and concise communication to customers / providers, technical knowledge of SQL, Unix, Cisco, Stress resistance and multi-task organisation. Using Sunray (Sun) and HP Openview etc system tools. ITIL based ticketing tool Peregrine systems.

FORTIS Bank in Brussels - Contract with Dilaco 18/02/2008 till June 2008
ICT Support Analyst for worldwide global support Fortis Bank.

BESIX Group - Contract with Tradimus 09/2007 till 18/01/2008
ICT Support Engineer / Team Leader at Besix Group for Fujitsu Siemens Computers

SIEMENS - Contract with SRCOM the outsourcing services company (2005 till September 2007)
Service Desk Agent for different external customers of Siemens: PBX systems and networking, 2005
ArcelorMittal group: Network Support Specialist and PBX systems configuration for different external customers of Siemens. Day & Night shift hours – 2006
AVAYA System engineer – 2007
System Engineer Siemens for K.U.L. (Katholieke Universiteit Leuven) 2007.
ERICSSON and Siemens support BUSINESSCOM 2007
European Commission DG DIGIT System Engineer Siemens for the – 06/2007

AMP - Employees contract (1997 till 2005)
Corporate Marketing Management, in French, Dutch and English, Subscriptions Department
Company: Partner Press, a division of AMP, Belgian Press Release Company
Administrative tasks, invoicing, subscriptions/contracts management, building customer relationships, marketing.
IT Support Analyst, troubleshooting problems and finding workarounds in an IT Service Desk, AMP, 2003-2005.
Software support in English, French & Dutch : Microsoft Operating Systems : Win95,Win98, Win2K, Win XP
MS-Office, Dial-up, AS400, MochaSoft, SAP PM, Distrishop, Distrinet, Distriweb, Isabel, Telnet
Terminal Services Client, VNC, rdp, DameWare and many others…

Complementary Contracts:

Athena S.a.r.l. (2008 till April 2011)
IT manager
******** (2006 till 2010)
IT manager (exchange server 2003 – domain controller – active directory etc.)
Belgacom the Belgian telecommunication company (2007)
ADSL-VDSL support
Desktops hardware upgrade and tuning 2001-2005
Laptops - desktops maintenance and repair
Wanadoo via Vedior Interim (2001)
Helpdesk Agent ADSL Technology, (French, Dutch and English): remote ADSL support
Zaventem Airport via Vedior Interim (2000)
Security Agent, (in French, Dutch and English)
Teleperformance S.A. via Vivaldi's Interim (27-11-2001 till 01-05-2002)
Call Center agent
KI Partners via Vivaldi's Interim (16-11-1998 till 07-06-1999)
Call Center agent Telemarketing in French and Dutch
OSV Teleteam S.A. via Vivaldi's Interim (04-10-1999 till 19-11-1999)
Call Center agent



ACTIVITIES
Cars electro-mechanical technician course and practice (OBD2 can bus) 2015-2021
Muay Thaï 2002-2021
Badminton 2002-2004
Road cycling without competition, 1998-2001
Road cycling competition, 1996-1997
Road cycling without competition, 1988-1995
Tennis training 1988-1994
Violinist stage 1988-1993
Complete stage musical theory, 1987-1992

Études et formations
CV plus récent en cours de mise à jour
EDUCATION

- Basisschool Everheide in Evere (Brussel) 1986-1990 (School in Dutch)
- In Brussels/Belgium : Enseignement Secondaire Supérieur Général (Bachelors), Institut Saint-Louis,
Athenée Royal de Woluwé Saint-Lambert, (French and Dutch)
options Sciences, Mathematics Economy and English, Summer 1997.
- Training courses on ADSL Technology at Wanadoo (Helpdesk), 2002.
- Training courses at Cap Gemini Ernst & Young (Certificate) : PC/Server Hardware -
Networks - Operating Systems & Software Installations - Internet/Intranet – Lan/Wan.
ITIL (Information Technology Infrastructure Library) - Telephone Skills -
Understandable Communication - Effective Communication - COJ Documenting -
COJ Presentation skills - Presentation Training & Coaching - Train The Trainer , 2003-2004.
- Network training courses at Siemens on Cisco and Huawei technology – configuration, support and routing protocols 2005-2006.
- Training on PBX communication systems Siemens Hicom 300, Siemens Hipath 3000-4000 - 2006
- Certification Avaya University "Avaya Media gateways and servers" 2007.
- IFCC Luxembourg (Kirchberg): Centre de Formation de la Chambre de Commerce (Business school). 2009
- Microsoft Training "In the loop Lëtzebuerg" - Abbaye de Neumünster (G.-D. de Luxembourg) 25 October 2012
MS Windows Server 2012, MS Windows 8, MS Office 2013.
- Johnson & Johnson certified:
13/03/2017: eSignature Verification.
13/03/2017: I/TSS Good Documentation and Data Extraction Practices.
13/03/2017: Quality Policy.
14/03/2017: ISM Change Management New IQ/OQ and GxP Requirements.
14/03/2017: ISM CHANGE MANAGEMENT PROCESS ACTIVITIES WI.
14/03/2017: ISM CHANGE MANAGEMENT SOP.
14/03/2017: ISM Licensed User Training: 1. Navigation Module.
14/03/2017: ISM Licensed User Training: 2. Incident Management Module.
14/03/2017: ISM Licensed User Training: 3. Knowledge Management Module.
14/03/2017: ISM Licensed User Training: 4. Service Request Management Module.
16/03/2017: IAPP Acceptable Use and General Privacy Training (Directives de protection des actifs d'information Johnson & Johnson (IAPP))
16/03/2017: IT GXP Overview.
24/03/2017: Records and Information Management - online course that will provide the associate with an understanding of the
main requirements of the Records and Information Management program, also known as RIM, within Johnson & Johnson.
05/04/2017: Different server connectivity technologies in the Beerse EDC like ToR (Top-of-Rack), EoR (End-of-Row), but
also about the new Nexus capabilities like FabricPath, VPC and VDC. Additionally a few words on DC processes (how to get a
device in; how to decom it)
07/09/2017: "ISM Change Management Process Activities Work Instruction".
27/11/2017: HP Enterprise - 3 PAR - Gen 6 ASIC.
Verizon training:
14/10/2019: Privacy and Information Security
17/10/2019: ITAR (International Traffic in Arms Regulations) & EAR (Export Administration Regulations)
31/10/2019: EU General Data Protection Regulations (GDPR) and Verizon's Binding Corporate Rules (BCR)
20/11/2019: Complying with HIPAA Privacy, Security Rules and safeguarding Protected Health Information (PHI)
14/02/2020: JIRA SCM 20.2 Release Training - Security & Compliance Monitoring
25/02/2020: Clarity 2.0 training
26/02/2020: Protecting CPNI - 2020
- SNARE agent training (Mark Murphy @ Prophecy International)
30/03/2020: Information Security - SNARE Deployment, troubleshoot and Configuration
31/03/2020: Information Security - SNARE Deployment, troubleshoot and Configuration
- Training Fortinet - Certifications
08/12/2021: Next Generation Firewall FortiNAC
14/12/2021: NSE 1 Network Security Associate Certification - certified
16/12/2021: NSE 2 Network Security Associate Certification - certified
17/12/2021: NSE 3 Network Security Associate Certification - certified
- Training Check Point Software Technologies - Cybersecurity
21/12/2021: Bienvenue à nos partenaires - French | eLearning
21/12/2021: Mastering CloudGuard Sales | Partner Program
- Training Palo Alto - Cybersecurity
28/12/2021: Amplify Security Fundamentals ASF - Assessment Certification
- Training Cisco
13/01/2022: Getting started with EA 3.0 - Portfolio deep Dives
- Training Palo Alto - Cybersecurity
19/01/2022: Prisma Cloud Services Webinar: Multi-Cloud Governance & Compliance
26/01/2022: Palo Alto "Race Against Time," a simulated attack scenario where Cortex® by Palo Alto Networks provides
the critical steps security operations teams need to take in the first 24 hours to investigate and respond to an attack.
Learn remediation strategies and key technologies used to continuously discover and monitor their complete attack surface to
prevent future attacks and how to rapidly respond in the case of an attempted breach.Continuous attack surface discovery and
mitigation. Cross-data analytics for prevention, detection and visibility. Lightning-fast threat hunting and investigations.
Industry-leading security orchestration
- Training Palo Alto Cortex XSOAR (Security Orchestration Automation and Response) (EDU-380)
27/01/2022: Module 10: Indicators and Threat Intelligence Management. Auto extraction.
- Training Splunk - Cybersecurity
01/02/2022: Splunk EMEA Security, 4 hours Workshop: Hunting in Microsoft cloud
- Training ThousandEyes by Cisco (Cybersecurity attacks)
03/02/2022: The Top Outages of 2021: Analysis and Takeaways
Many cloud options, Complex Dependencies - DNS: Where are we going - Routing: Do We Have to travel so far - Application
Complexities - ThousandEyes agent types (Enterprise, Endpoint, cloud)
- Training Cisco Optics (Data Center, Enterprise, Service Provider)
03/02/2022: The path to an Optical World - Partner Opportunity on the Migration Journey from 1Gb to 400Gb
- Training Nutanix Cybersecurity (Week training)
07/02/2022 till 11/02/2022: How do you keep your IT-infrastructure ready for any cloud.
- Training Palo Alto Prisma SD-WAN (Next generation SD-WAN):
08/02/2022: Gaining Granular Visibility: Experience end-to-end visibility to understand their network and application
performance at per application level that allows them to troubleshoot and resolve issues quicker.
Deploying at Scale: Understand SDKs based architecture to automate deployment, configuration, and provisioning across
branches and data centers that allow them to adopt SD-WAN at scale.
Automate Application Resiliency: Remediate application performance in real-time with automated failover based on
continuously monitored performance degradation.
- Training Trend Micro Cybersecurity
09/02/2022: Modernising the security software supply chain and accelerating innovation with Trend Micro and AWS
Marketplace. Endpoints protection with Trend Micro Apex One.
- Training Palo Alto Networks Cybersecurity Predictions 2022 NEUR
09/02/2022: Improve Response and Resilience capabilities, Continuous Improvement, Gain Visibility across an agile and
diverse ecosystem and identify the organization's Digital Crown Jewels, Leveraging Threat Intelligence, Zéro Trust (Ability to
identify segmentation failures).
- Training Palo Alto Networks - Cybersecurity Challenges of IoMT and IoT Devices in the healthcare Organizations
10/02/2022: Patient Care Risk, Compliance Risk, Security Risk (Visibility, Vulnerabilities, Access Mngt, Zero Trust)
The New UNIT42: Analyze the data available to Palo Alto Networks to identify adversaries, their motivations, resources and
tactics to better understand the threats the customers face.
Top Threats for IoT Devices: Cryptojacking, Phishing, Two factor authentication, Botnet, Backdoor Trojans, Ransomware,
Worms, Zero-day, SQL Injection, Buffer Overflow, Command Injection, Remote Code Execution and Network Scan.
- Training Palo Alto Networks: Stop Zero-Day Threats in Zero Time with PAN-OS 10.2 Nebula.
15/02/2022: High-Performance Network Security. Single Pass Architecture. Smaller Footprint, Bigger Performance.
The new PA-3400 and PA-5400 Series ML-Powered NGFWs offer 3x faster security in a smaller package.
- Training SPLUNK SOC Maturity (Cybersecurity)
15/02/2022: Understanding and Determining the Right Level for the Organization
- Training Palo Alto Networks - Next Stops zero day-Threats in Zero Time
17/02/2022: Design and Deploy Zero-Trust for Data Centers. 5 Pillars of a Best Micro-Segmentation Strategy: Complete
Visibility, Zero-Trust Architecture, Workload Tagging, Comprehensive Policy, Adaptive Security. Dynamic Address Groups via
API. Best Practices: Trust zones with advanced threat protection, Protect developer environments, Automate Security Actions
whenever possible. Use-cases: VMware NSX-T, Panorama. Adaptive Micro-Segmentation.
- Training Palo Alto Networks - The Palo Alto Networks Best Practice Assessment Plus (BPA+) and The Palo Alto Expedition is
the fourth evolution of the Palo Alto Networks Migration Tool
22/02/2022: Access BPA+, Important BPA+ Resources, BPA+ demo. Expedition 1.2: migration from 3rd party vendor firewalls
to Palo Alto Networks NGFW (including Panorama). Layer 7 features adoption. Machine Learning / Rule Enrichment. Best
Practice Adoption. Migration Workflow. Input 3rd party config and PAN-OS base config to Expedition. Expedition auto
migrate the config to PAN-OS config format. Load migrated config to PAN-OS device via XML file, Set Commands or
API calls. Machine Learning GreenField Deployment. Replacing rules that are too permissive. Automation through API calls.
Audit control & Itemised API calls based on Expedition changes. Trashed objects, Advanced filtering.
- Training Exclusive Networks - Cloud Security, how to secure.
24/02/2022: Attack surface, Four deployment models: Public cloud, Private cloud, Hybrid cloud, Community cloud.
Data Breaches, Misconfiguration and Inadequate Change Control, Lack of Cloud Security Architecture and Strategy,
Insufficient identity, Credential, Access and Key Management, Account Hijacking, Insider Threat, Insecure Interfaces and
API's, Weak Control Plane, Metastructure and Applistructure Failures, Limited Cloud Usage Visibility, Abuse and Nefarious
Use of Cloud Services. Un-sanctioned app use, Sanctioned app misuse. DDOS attacks, phishing, Mining digital currency.
Large-scale automated click fraud, Brute-force attacks, Hosting of malicious or pirated content.
- Cyber Security Threat Briefing Palo Alto Networks: Protecting Against Russia-Ukraine Cyber Activity
********/03/2022: The Russia Ukraine cyber activity has escalated substantially, including significant increases in cyber
attacks. Beginning on Feb 15, a series of distributed denial of services (DDoS) attacks commenced. These attacks have
continued, impacting both the Ukrainian government and banking institutions. On Feb 23, a new variant of wiper malware
HermeticWiper was discovered in Ukraine.
- Training Splunk IT Security: Risk Management Through the Eyes of the Attacker (MITRE ATT&CK Framework)
22-03-2022: Common Cyber Security Attack & Response Frameworks For SOC Managers, IT Security Architecture, SOC
Analysts. OODA Loop, Diamond Model, Lockheed Martin Cyber Kill Chain, MITRE ATT&CK.
- Training Cisco ISE - IT Security: Getting started with Cisco ISE, Device Access Control using TACACS
07-04-2022: TACACS policy sets overview, user rights, Authentication details, security logs, Multi Security Product
Integration using PXGRID, TrustSEC for IOT with and without SDA, IP-SGT Binding Table propagation via Control Plane,
SXP propagation, TrustSec AAA Server, Configure Network Device for TrustSec in ISE, Switch Base Configuration (Radius
Server), ISE Endpoint Compliance Check (Posture)
- Training Trend Micro Worry-Free XDR - Technical course
13-04-2022: MSP Ecosystem, License Management Platform, Trend Micro Remote Manager, Worry-Free Services Suites,
Cloud App Security, E-mail Security, Web Security
- Training Palo Alto Networks:
08-06-2022: Domain 4 Demonstration and Evaluation
- Demonstrate knowledge of the advanced capabilities of the NGFW
Describe the value of the Palo Alto Networks consolidated Security policy
Describe the NGFW's ability to enforce application-default behavior and prevent misuse of nonstandard ports
Identify benefits of Policy Optimizer
Demonstrate knowledge of the Cloud Identity Engine's ability to simplify deployment of cloud-based services to provide user
authentication
Demonstrate knowledge of dynamic user groups
- Identify NGFW features that can protect against unknown threats
Explain how WildFire protects against unknown threats
Explain how App-ID prevents malicious use of services and ports
Describe the benefits of URL Filtering in protecting against unknown threats
Identify configuration artifacts associated with DNS Security
- Identify NGFW features that can protect against known threats
Identify configuration artifacts associated with threat prevention
Identify configuration artifacts associated with DNS Security
Identify configuration artifacts associated with Advanced URL Filtering
Explain how adopting external dynamic lists with threat intelligence protects against known threats
- Explain how NGFWs can prevent credential theft
Describe the benefits of credential theft prevention
Identify the components required to demonstrate and architect credential phishing prevention
- Explain the NGFW evaluation process
Determine the artifacts required to successfully execute a customer evaluation
Identify customer data privacy requirements
Define baseline configuration requirements
Present results of an evaluation
08-06-2022: Domain 5 Network Security Best Practices
- Define the Palo Alto Networks best practice methodology using a Zero Trust approach to network security
Identify best practice for eliminating implicit user trust , regardless of user location
Identify best practice for eliminating implicit trust within applications
Identify best practice for eliminating implicit trust of infrastructure
- Demonstrate understanding of the best practices of the five-step methodology for implementing the Zero Trust model
Explain customer-sensitive data discovery as defined in the Zero Trust model
Define best practices for network security
Define a customer's architecture in a Zero Trust network
Define Zero Trust policies and controls
Explain how Palo Alto Networks validates each transaction in a Zero Trust model
- Identify best practices for implementing SSL decryption
Identify decryption requirements
Explain the value of SSL default decryption exclusion lists
Identify the decryption deployment methods
- Training Palo Alto Networks Assessments - Certifications
26/06/2022: Next-Generation Firewall Enterprise Data Loss Prevention
26/06/2022: Cortex XDR 3.3: What's New


SKILLS

Good teamwork skills, work well with others. Very good communication skills and of course in the different languages.
Strong work ethic and commitment to satisfying the customer. Flexibility for overtime, weekend work, being on call and adaptability. Keyboard typing speed of 58 words per minute with only correctly typed words.
Technical skills in hardware, software, networking (configuration, remote control, security) and incident management.
Highly developed sense of curiosity in new technologies and expert in troubleshooting.30/03/2020: Information Security - SNARE Deployment, troubleshoot and Configuration
Working Methods: Prince 2 - ITIL - Agile working - Leankit Enterprise Kanban.
Agile Project Management for Scrum Team: Trello
Company security: One day fireman training.
Hardware: building personalized tower computers with hardware tuning, water cooling, 0db cooling systems, desktop and laptop repair, HP Proliant DL380p Gen8, Gen9. Installation of Dell PowerEdge R610 and Dell PowerEdge R730. Black Box KVM.
UPS: Schneider Electric, APC.
Operating systems: Microsoft Windows 95,Windows 98, Win ME, Windows 2000, Win XP, Windows 7, Windows 10, Server 2003, Small Business Server, Windows Server 2008 R2, Unix servers, Linux, Sun Ray, OpenVMS (Open Virtual Memory System) = DCL (Digital Command Language), Windows Storage Server 2003 P2, Windows Media Center, Norton Ghost 10, Norton Ghost 12, Norton Ghost 15, Windows Server 2012 migration from Windows Small Business Server (SBS) 2011, SUN OS 5.1, Oracle Solaris. Windows deployment with Microsoft Deployment Toolkit by Siemens PLM.
Email systems: Exchange 2003, Exchange 2007, Exchange 2010, Outlook 2007, Windows Vista Enterprise 6.0, queries and cleanup (Microsoft Exchange), CSVDE tool (Microsoft Exchange), IBM Domino Administrator, Exchange online, StrongBox.
Software/updates deployment: SCCM, WSUS Server, INS Rollout Administration Tool 4.0.0, SMS System Management Server 2003, Package installer console, INS Rollout Administration Tool 3, Scheduled Deploy of Syncplicity Smartstorage Install, Lansweeper + CMDB.
Cyber Security Management & firewalls: Websense, Grmx Server, Windows Steady State 2.5, SSH-1, SSH-2, SecureCRT 5.0, SuperScan 3.0, Advanced IP Scanner, RPC over HTTPS, SSL config servers, Beta Systems (Sam Jupiter), MOXA NPort 6610-32 Secure device server, MOXA NPort 6610-32 Secure device server, McAfee Safeboot, HDD encryption, AT&T VPN, RSA, Public Key, Private Key, AES, penetration testing, Palo Alto and Checkpoint.
Neoteris, Juniper model MAG-SM160 - FireEye4400 - ePolicy Orchestrator 4.6 McAfee, IBM Tivoli identity manager, McAfee endpoint encryption, Avast - adnm (antivirus), AxsGuard Firewall - Barracuda Spam & Virus Firewall 300, Hitman pro 3.5, IP tools, Unipass 6.6, SAML authentication and authorization. Cisco ISE (Radius authentication), Cisco ASDM 7.6 for ASA (Cisco Adaptive Security Device Manager) - Fortinet. FortiGate 311B - Symantec Endpoint Protection.
Sun_SSH_1.1.5, SSH protocols 1.5/2.0, OpenSSL, FireEye IPS (intrusion prevention system). FORCEPOINT Websense URL blocking. Microsoft Forefront Threat Management Gateway 2010. Watchguard firewalls. Pulse Secure, Forticlient, Barracuda, Sophos anti-virus, WAF (Web Application Firewall), RASP (Run-time Application Self-Protection), Kiwi Syslog Service Manager, Snare agent (syslog agent), Duo Mobile (VPN), Local Event Collector (LEC), Symantec ICDX, SNORT (network intrusion detection system), CISSP, Fortinet Firewall FortiNAC, and FORTINET - Network Security Expert (NSE). Using Certificates (X.509v3) to Identify a Person or Device.
Cyber Security Monitoring and Logging - research analyst for log collection methods from new data sources: IBM QRadar, Wazuh Fim (File integrity monitoring), ForcePoint anti-malware/anti-spam, Protectwise, Snare agent, Microsoft System Centre Endpoint Protection Platform (SCEP), Checkpoint Smart Event, Ubiquiti EdgeRouter Infinity, Imperva Runtime Application Self-Protection (RASP), DropBox, AWS WAF (Web Application Firewall), Microsoft Windows OS, Trend Micro Control Manager, Trend Micro Apex One, Symantec Endpoint Protection, Tanium Endpoint Security, Checkpoint R80.2 etc.
Reverse Proxy: Checkpoint Mobile Access, Checkpoint 15400 Juniper SA, F5.
Proxy: Fortinet, Bluecoat
DNS: DNS bind
Storage: BackupExec, DRUVA backup, Norton Backup Exec 12, Veeam backup, Different HP backup server-tape loaders like "HP StorageWorks 1/8 G2 Tape Autoloader" - HP StorageWorks MSL2024 tape library, HP StorageWorks MSA2000 with different controllers – HP StorageWorks MSL5000 series library, Dell MD1400 with Dell PowerEdge R730. HP tape library installation.
Server systems: HPE Systems Insight Manager(SIM)
Telecom: Avaya G450, Blackberry Enterprise System (BES Server), Belgacom telecom – Avaya OneX Attendant – Blackberry support, AudioCodes,
Cloud: cloud computing (multi-platform), BPOS, Amazon cloud, Google Drive, Exchange Online, Office 365, Sophos, Sharepoint online, OneDrive, Gmail, Microsoft Azure.
Remote: MSTC (RDP), VNC, tightVNC, Reflection for Unix and Open VMS (14.0.531) SP4, PC Anywhere, Bomgar secure remote support, TeamViewer, Cisco AnyConnect, NetSupport v10.50, TSE manager, Terminal Services on servers, Radmin, VNC Server, ********, ********, HP Integrated Lights-Out (iLO) - HP inside manager, mRemoteNG, Landesk.
Office: Office 97, Office 2000, Office XP, Office 2003, Office 2007, Office 2010, Office 365 & migration, Office compatibility packs.
Ticketing tools: HP Openview Service Desk ticketing tool (v 4.5), BMC Remedy ticketing tool, Peregrine Systems-ServiceCenter 5, Assyst by Axios Systems, ISM (IRIS), ServiceNow, Mantis, Jira Service Desk (Atlassian) and vFire.
Web: Basics in web design: Html, Macromedia Dreamweaver, Flash, Action Script, Code Charge Studio, Sql & MS Access, HP Openview, IIS Server, Microsoft Web Platform Installer 5.0
Virtualization: Citrix, Citrix ShareFile, VMware support and configuration, VMware ESXi Server installation vSphere 5.5.
CRM/ERP: Used different CRM Systems like Siebel, Navision (Microsoft Dynamics Nav - enterprise resource planning (ERP)),
Scripting: PowerShell, VBA script-Microsoft Visual Basic 6.5.
Monitoring and logging: Dollar Universe Console 2.7 (********), Kaseya, PRTG Network Monitor, IBM Tivoli, Nagios, Atos Origin Super Console O.S.C.A.R.E v1.3.1, VDi stations, VDi Remote sessions management, Cacti, Kiwi syslog. Solarwinds Netflow. Axios Assyst Web. HP NNMi (network node manager), SNMP, SNMP V2-V3.
Networking: (Lan-Wan-3G-GPRS-M2M applications) - Cisco Networking (switching, routing, TCP/IP) and
VoIP for different systems. Routing and Switching Protocols: BGP, EIGRP, RIPv1, RIPv2, IGP, OSPF, EGP, STP. Nortel switching. AVAYA 8000 switches. Modem Adva FSP150CP.
Huawei DWDM OptiX OSN 1800 II.

Cisco Models:
Cisco 2921 router - Cisco Asa 5525-X - Cisco Asa 5585-X CX SSP-60 - Cisco ASA 5505 - Cisco 3560-x series PoE+ - Cisco WebEX - Cisco ACS - Cisco TACACS and TACACS+ - Cisco 2500 series - Cisco Catalyst 2960-X, Cisco router ASR1001. Cisco switch ME 3400E series.
Cisco technical: Cisco Networking (switching, routing, TCP/IP) and VoIP for different systems. Routing and Switching Protocols: BGP, EIGRP, RIPv1, RIPv2, IGP, OSPF, EGP, STP. SSH2 - SecureCRT 5.0 - Switches in stack - interface Mode "on" and "active" - ARP - spanning tree portfast - LACP (link aggregation control protocol) - LAG (link aggregation group) - switchport access, trunk - VLAN configuration - Radius (aaa) - Cisco DHCP - password-encryption - Etherchannel - port-channel - controllers CPU - Debugging - CDP - LLDP - test - counters - Wireless controllers (WLC) - Cisco Access Points (LAP) - X.509 join - DHCP option 43 - DHCP option 60 etc. - associating AP's - universal AP priming - High availability - Redundancy - BPDU (Bridge Protocol Data Unit) - Load balancing - WLC SSO - latency - MTU - Service port - mping - cping - CAPWAP - LWAPP - DTLS (Datagram Transport Layer Security) - Flexconnect - licences - reset - reload - Configuring WLC best practices - ACL rules for WLC with AP's - NTP - Rogue Access Points - EAP (Extensible Authentication Protocol) - Wifi Direct - UDLD - DOT1Q encapsulation - crossover or straight through cables - static routing on switches layer 3 - interface to default - SFP connections (fiber) - VRRP (Virtual Router Redundancy Protocol) - default gateway - FlexStack-Plus - Cisco AnyConnect - HP Openview Service Center - HSRP.
Network load balancing: F5, Citrix Netscaler
Cisco Certifications experiences: CCNA, CCNP and CCNA Wireless
IBM RackSwitch G8264 - IBM RackSwitch G8052
Wireless networking (Wi-Fi): Linksys, Cisco 8500 series Wireless Controller, Mobile iron (******** for Android), Aerohive, WEP, WPA, WPA2.
Payment processing: WAV4 – Openway – version 03.34.30.24 DBM version 03.34.30
Database: LDAP database, Hyena v10.0, Remedy (Mosaïc), Directory Browser – version 1.2.18 : administration tool used to add, modify and delete X500 entries from ********, Oracle Enterprise Manager 11g – Database Control, Aspen SQLplus v7.3 – aspenONE, Acronis backup & recovery 11, Microsoft DFS.


LANGUAGES (verbal and written)

French (mother tongue), Dutch (paternal tongue), English (professional) and a good level of Spanish.
Polish: fluent verbal and capable of reading.

D'autres freelances

Administrateur réseaux CISCO
Ces profils pourraient vous intéresser !
Administrateur système , réseaux et sécurité
Disponible
Consultant CISCO
Bientôt disponible
Administrateur systèmes et réseaux
Disponible
Administrateur réseaux CISCO
Bientôt disponible
Ingénieur réseau et système
Disponible
Ingénieur réseaux et sécurité.
Administrateur réseaux LAN
Disponible
TECHNICIEN SYSTEMES ET RESEAUX
Disponible
Administrateur système et réseaux
Disponible
Chef de projet infrastructures
Disponible