Jatin - Directeur de projet MAGENTO
Ref : 210612S001
Totalement mobile

En profession libérale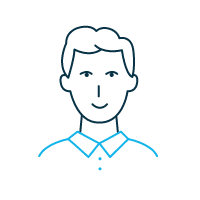 Compétences
Expériences professionnelles
2021 Current Magento stores:-

Current Magento 2.4 Upgrade & other features projects
********
******** | 2.4 Upgraded with Market Place.
********/ OLD Staging server (********/)
******** (Dev server ******** )
>> Wholesale, Retail, Multi stores with Separate Sub Domain. Custom extensions for shipping, Multiple Warehouse integration.
Shopify stores
********/
********
********
********/
********/
********/
********

Profile Preview :-

1) The below profile starts with past E-commerce Projects based on Magento with screen shots. Some of them might not be live
Few of my Magento Projects :-
⦁ ********
⦁ ********
⦁ ******** (Contractor)
⦁ ********
⦁ ******** ( Italian )
⦁ ******** (RTL | Right to Left)
⦁ ******** (Domain pointing to ********/)

2) Few excellent Projects which are offline at the moment. I have explained in short with the screen shots too. NOT LIVE AT THE MOMENT

3) Most Prestigious Portfolio of work with simple explanation like:-
⦁ BBC owned Top gear for India (********/India)
⦁ London Listed company ( JustTeachers.co.uk )
⦁ British Prime Minister award nominee project ( Localeyes.org )
⦁ Saudi Gov Project (CMA )
5. England Government project (Langley Life community project)
6. Ferieboliger.no Norwegian project Custom API with Interhome.no (biggest in Europe)

Some of our Most prestigious Magento Projects are listed below:-
********
Made Magento Theme from PSD, Massive customization in Magento, 6+ months. We are creating phase 2.Its going to be one of the best Roller blinds online Store in England.

********
>> Heavy PRODUCT FILTER WIZARD extension involving high Magento standards involving JS, jQuery, Logic, extension skills and calculation where depending upon the selection search results will display without reloading the store page. Made in a way where it will look very easy and smooth.

******** 11+Months (Ongoing massive B2B store)
Fixing issues caused by other developers, Fixing Logic, cleaning up the code. Building new functionality like automatic credit card saving which will only be retrieved by sales person login from the Admin section. The sales person can't see the card details but can buy on behalf of the customer who can order from the phone. Manual Order functionality,

Over-sized Shipping module. Different Products variations with different pricing and to add this making custom Back-end where the client can upload similar products with easy.

********
This Store was upgraded to the latest version by a local developer & it would not start. Taken over & got
the whole store fixed. Added additional functionalities and fixed random glitches & made the store live.

********
For A UK based Fashion house

********
A UK based Online store for selling designer Cover for Mobile phones. Online application for designing your own designs for your devices

********
Main advertising company and client Beppe Giuseppe mentioned they have kept 1 page website for company reasons. They have another corporate business website too. Italian based online company selling products related to health care and doctors. U can check their contact page.

********
An independent designer from Mexico to sell his products online to chains of stores.

Project name: ******** [Lost & found luggage solution at airport, built on YII framework]
German project. Registered member can print and stick the LFID on his luggage. If luggage is lost then using tag person can login to send an email to member without knowing any contact details.

Project name: warrington [Community Portal, YII Framework]
>> YII Framework This is a community web portal created as a part of social marketing for a place called Warrington in England.

Project name: ******** [YII framework, unique courier company]
>> YII project, a comparison website for all the courier companies where courier companies and customers both can register and login.
Offline Projects
Project name: Proud Photo gifts
>> For a UK based Company selling customized Products like Mugs, handcrafted designs, office supplies.

Project name: The Casting Studio
(UK modeling agency project, not live anymore as it has been bought out)
Project name: ********
[Complete German project, Website Builder from Scratch. Heiko Franke loved our work and had visited us too]
>> A portal where one can buy and register their domains and then build their website easily with a website builder.
___________________________________________________________________________
Project name: 123 New job. DK
[Danish, Automated cover letter and resume website | Offline]
>> It is an Automated Dynamic Resume and Cover Letter building portal for my client Mr. Kim Boldig from Denmark.
___________________________________________________________________________
Project name: Naap TV
[German, IPTV API project]
>> Its an API project for an internet TV portal. Made an API for the setup box so that when any one wants to subscribe to the channels and if they have an Internet TV they can purchase the product and enjoy the TV channels. I will also be working on WHMCS technology for the billing side and integrating the API with the admin of IPTV.
___________________________________________________________________________

Warm Regards,
Jatin ********
Études et formations
A simple introduction

⦁ Completed more then 350+ Projects, majorly on Linux with PHP as the server-end language and MySql as Database

⦁ Working for non-English speaking clients with native languages - German, Norwegian, Italian, and Spanish, apart from our English speaking clients from countries like UK, US Australia, etc.
⦁
⦁ Apart from developing bespoke end to end web solutions and applications our firm also specializes in Open source platforms like Magento, Wordpress, Joomla, Creloaded, XTcommerce, OScommerce, Drupal, Typo3, Facebook applications etc. We have also worked on frameworks like Zend, Code Igniter, Yii and Symphony apart from the usual core PHP and .NET technology.

⦁ Worked In US / UK & client meetings in Rosy blue Dubai based one of the biggest diamond
⦁ companies in the world.

⦁ Currently focusing SINCE +9 Years only on ECOMMERCE TECHNOLOGY USING THE MOST INTELLEGENT OPEN SOURCE CALLED MAGENTO / Woo Commerce with overall 19+yrs of experience.

D'autres freelances

Directeur de projet MAGENTO
Ces profils pourraient vous intéresser !
Consultant E-commerce / Digital
Directeur de projet PROJECT MANAGEMENT OFFICE
Expert e-commerce BtoB | BtoC | Marketplace
Product Owner Chef de projet
Chef de projet digital omnicanal 360° / AMOA / MOA / AMOE / MOE
Directeur de projet PRESTASHOP
Architect Ecommerce expert Magento & SFCC
Développeur MAGENTO
Chef de projet CRM
Directeur de projet / AMOA / PMO