Frédéric - Scrum Master SCRUM
Ref : 200708T001
Totalement mobile

En profession libérale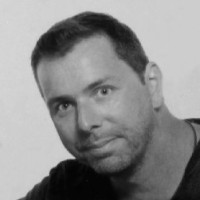 Compétences
Expériences professionnelles
EXPERIENCES - 17 YEARS

Now
02/2020
AGILE COACH | FREELANCE
• Agile coaching : Supporting companies in an agile transformation.
• Agile frameworks : Scrum, Kanban, Scrumban
• Facilitation : Serious games, Management 3.0
• Trainer : Scrumifik : Scrum Online Training (more info. on my website)
• Soft Skills : Living communication, Dynamic Spiral, N.L.P
Belgium

04/2018 - 04/2020 AGILE COACH
ONIRYX at Service Public Fédéral Finances
Creation of an empirical approach based on the expression of emotions
and feelings, the aim of which is to enable the implementation of an agile
methodology adapted to the team, the context and the client:
• Creation of a deck of cards that facilitated the implementation of the
approach
• Agile coaching of 5 teams in an agile transformation
• Facilitation of analysis workshops with the business line and the analyst
• Recruitment of additional agile coaches to implement the approach on
other projects
• Co-creation of a coaching tool used for personal development coaching

2019 - 2020 COACH & FACILITATOR
Personal project | Coaching
Coaching a team of teachers and students in an alternative pedagogy school
concerning the creation of a board games by the students.

BUSINESS ANALYST / JAVA ARCHITECT
ONIRYX at Forem
Implementation of services in the SOA and Web Services architecture:
• Technical Analysis
• Camel Road Implementation (Spring & Blueprint)
Functional analysis for the implementation of a people repository.
Implementation of Scrum on the Activa project in order to deliver a sensitive
application on time.

SENIOR JAVA ARCHITECT | TELEMIS
Evolution and maintenance of the PACS (Picture Archiving and
Communication System) edited by TELEMIS (Java) for radiologists:
• Drafting of technical specifications for new functionalities and refactoring
• Application development of new features and maintenance
• Scrum environment

IT CONSULTANT
• Functional analysis and technical specifications
• Development and architecture implementation (Java, Php, Javascript)
• Team lead and technical lead
• User support and user training
• Waterfall and agility environment
Please find my complete IT experiences at the end of the resume.

09/2011 - 12/2012 ANALYST / SENIOR JAVA ARCHITECT / DEVELOPER / TEAM LEAD
INTELLIGENT SOFTWARE COMPANY
Completion of Planningforce Web Access – WEB Project Manager.
Developments on Planningforce Rich Software (RCP, Eclipse):
Implementation of the Planningforce software web platform:
• Analysis of the need and drafting of architecture files and technical specifications
• Implementation of all architecture in J2EE
• Development training for developers in J2EE and Vaadin
• Web Development Team Coaching

09/2010 - 09/2011 PHP & JAVA DEVELOPER
WORLD OF GAMING
Creation of an online gaming platform:
• Creation of the games platform in Php/Mysql
• Development of communication scripts between flash games and Php services (in actionscript)
• Development of a Java application to analyse user behaviour

11/2009 - 09/2010 ANALYST / ARCHITECT / JAVA DEVELOPER/ TEAM LEAD
SII at Airbus
As part of the redesign of the risk analysis management application for the AIRBUS programs (A380, A350, A400M).
Specification, implementation of technical architecture and application development:
• Collection of needs and writing of use cases
• Definition and implementation of the technical architecture (UML)
• Implementation of the application based on a web architecture (J2EE)
• Coaching and training of the development team

02/2009 - 11/2009 ANALYST / ARCHITECT / JAVA DEVELOPER
SII at Météo France International
As part of the redesign or evolution of different products related to the meteorological field
TRANSMET WEB / CIPS
• Definition and implementation of the technical architecture
• Realization of the Frontoffice part of the application

12/2008 - 02/2009 ANALYST / ARCHITECT / PHP DEVELOPER
SII at DIREN
Design and development of a web application for flood photography management.
• Technical and software architecture proposal;
• Selection of an existing tool and proposal of related developments to meet the specific needs of the client
• Adaptation of an existing application (COTS) for the specific needs of the DIREN

11/2007 - 11/2008 ANALYST / ARCHITECT / PHP DEVELOPER / TEAM LEAD
SII at Météo France
As part of the support of a set of projects related to the meteorological field:
• Implementation of technical and software architecture
• Specification and design
• Development of the portal
• Developer training (client side)
• Team Lead development

07/2007 - 11/2007 TECHNICAL AND FUNCTIONAL SUPPORT
SOGETI at Akerys
Application and functional support for all Akerys applications:
• User support (functional and technical)
• Correction of anomalies
• Implementation of indicators (statistics) to improve the quality of applications and better meet user needs

01/2007 - 07/2007 ARCHITECT / PHP DEVELOPER, C#
SOGETI at Marie de Toulouse
Redesign of the Php Web application "Open Cemetery":
• Creation of a less cumbersome and more adapted Framework
• Detailed specifications / development of developments
• Correction of anomalies
• Deliveries to the customer
• User training for new features

06/2006 - 12/2006 ARCHITECT / DEVELOPER
APTUS at Airbus
Detailed specifications and development of modules under ADOC for editing A330 and A380 documentation:
• Detailed specifications of ADOC modules
• Development of ADO modules

01/2005 - 06/2006 ARCHITECT EAI / JAVA DEVELOPER
DEVOTEAM at EDF/GDF
Detailed specifications and maintenance of the Business and Pro & Individual Contract Pivot:
• Detailed specifications
• Solutions studies (Improvement of the performance of the Pivot Contrat application)
• Constitutions of deliverables for each version
• Development of EAI modules (Webmethod)

03/2003 - 12/2004 ARCHITECT / JAVA DEVELOPER / TEAM LEAD
UNILOG at Axa Assistance
Detailed specifications / development / maintenance of Concerto software:
• Detailed specifications / UML designs
• TMA (Third Party Application Maintenance)
• Team manager of 3 developers
• Development of modules for an EAI (Biztalk): Flows and routing management
• Optimization of application performance (SQL Transac Script, .NET Architecture)
• Developments in Concerto software developments
• Creation of an intranet site in Php to manage a knowledge base.
• Project leader of the development team (on part of the application functionalities).

Études et formations
FORMATIONS

2019 CERTIFIED SCRUM MASTER
Scrum Alliance

2019 LIVING COMMUNICATION
Hélène Deano
Living communication techniques for facilitating meetings.

2018 PARTICIPAGILE
Confidencia
The ParticipAgile method is the integration of the best principles of Agile
methods and participatory dynamics in collective intelligence.

2018 DYNAMIC SPIRAL MODULES 1 & 2
Coaching Ways
The fundamentals of the Dynamic Spiral in terms of levels of existence and
the different types of resistance to change.
Analysis of spiral patterns.

2018 LES BASES DE LA P.N.L (N.L.P BASICS)
Institut Ressources
The basics of Neuro Linguistic Programming, active listening, reformulation
and logical levels of DILTS.

2017 TRAIN THE TRAINER
Coaching Ways
Integration of the coach trainer posture. Mobilization of Coaching resources
in the context of training (e.g. Drivers from Taïbi Kahler) and techniques for
preventing and managing difficult situations within a group

ÉDUCATION

2000 - 2003
1998 - 2000
PROJECT MANAGER IN COMPUTER SCIENCE
E.P.S.I
Computer engineer school.
Software engineer option
BTS IN COMPUTER SCIENCE
E.P.S.I
Integrated preparatory school.
Application developer option.
D'autres freelances

Scrum Master SCRUM
Ces profils pourraient vous intéresser !
Scrum Master
Disponible
Chef de projet SCRUM
Disponible
Product Owner
Disponible
Scrum Master AGILE
Bientôt disponible
Coach Agile AGILE
Bientôt disponible
Chef de projet digital AGILE
Disponible
Release Train Engineer KANBAN
Disponible
Développeur Full Stack/Scrum Matser
Disponible
Scrum Master JAVA
Disponible
Scrum Master AGILE
Disponible