Mouna - Consultant SALESFORCE
Ref : 210202R001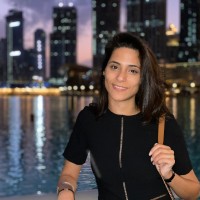 Compétences
Expériences professionnelles
ROFESSIONAL EXPERIENCE

HEAD OF SALESFORCE PROJECT – Advenis July 2019 – November 2020
Oversee team of 2 Business Analysts including training, workflow management, ongoing professional development, and
performance reviews. Collaborate with partners and customers to understand business objectives, KPI's, and build out
reports and dashboards that are user friendly and accurately track performance.
▪ Substantially reduced project budget through efficiently identifying and deploying relevant Salesforce solutions such as
API's, data storage best practices, Salesforce AppExchanges as S-Docs and aligning business and technical
requirements.

SENIOR SALESFORCE CONSULTANT – Uprizon February 2019 – June 2019
Directed Salesforce projects from initial analysis through solution implementation phases by deploying effective project
management methodologies as well as using workflow rules, approval processes, and visual flows. Created robust end user
training and support frameworks for new solutions.
▪ Restructured project team and workflows; efforts resulted in reduction in required staff resources without sacrificing
quality or deadlines.
▪ Developed onboarding plan for junior Salesforce Consultants that significantly reduced training time and increased
overall contribution to projects.
▪ Integrated Non-Profit Success Pack (NPSP) for 2 associations.

SALESFORCE CONSULTANT – EI-Technologies October 2016 – January 2019
Delivered cloud solutions and business analysis for top-tier clients such as Covea, Societe Generale Factoring, SCOR, and
Creche Attitude.
Designed, built, and cultivated external and internal cloud communities to improve communication and outreach
efforts.
▪ Directly contributed to conceptualization of proof of concept (POC) that offered method for centralizing 3 brands –
MAAF, GMF, MMA – into 1 Salesforce platform.
▪ Conducted data gap analysis to inform consolidation plans of 2 Salesforce SCOR reinsurance organizations.
▪ Configured Candriam's Salesforce mobile application.
▪ Migrated Creche Aetude's CRM from Salesforce Classic to Lightning version with inclusion of key specifica>ons
that limited business interrup>ons. Conceptualized and rolled out adopfon and training plan for end users.
▪ Ac>vated auc>on plaXorm and configurafon of mobile and tablet formats for Gaz in community and sales clouds.

BUSINESS ANALYST – Altran July 2013 – September 2016
Selected for Functional Lead and Product Owner role on Pôle Emploi project with responsibility for collaborating with
technical and business teams. Analyzed business needs and client requirements to design functional plans.
▪ Created new structure and activated staff repository platform for BNP Paribas Human Resources Department.
▪ Successfully documented archived electronic payment records that were created in Unix and C languages and built a
tool to assist in UML deployment at BNP Paribas.

RESEARCH AND DEVELOPMENT ENGINEER – Artere Ecommerce August 2011 – June 2013
Served as Functional Lead on project aimed at rebuilding back-office of France Telecom's Ecommerce platform as well as
Java/ATG Developer for Orange Business Services Ecommerce platform. Conducted quality assurance testing and leveraged
AGILE project management methodology to deliver projects on time and to client specifications.
▪ Overhauled Orange Business Services Ecommerce phone plan packages, product catalog, and successfully integrated
Crédit Cofinoga payment platform.


Études et formations
CERTIFICATIONS
Application Architect
Salesforce Administrator
Platform App Builder
Sales Cloud Consultant
Community Cloud Consultant
Platform Developer I
Sharing And Visibility Designer
Data Architecture and
Management Designer
PRINCE2 FOUNDATION

SKILLS
Project management
Data modeling
Digital transformation
Change management
Salesforce Classic and Lightning
Sales and Service Cloud
Community Cloud
Design, build, test, document,
and deploy Salesforce solutions

LANGUAGES
Arabic: Native
English: Fluent
French: Fluent
Italian: Advanced
D'autres freelances

Consultant SALESFORCE
Ces profils pourraient vous intéresser !
Consultant SALESFORCE
Consultant/Business Analyst SALESFORCE
Disponible
Chef de projet SALESFORCE
Disponible
Chef de projet SALESFORCE Administrateur
Disponible
Chef de projet
Bientôt disponible
Architecte Solution Salesforce
Chef de projet Salesforce
Consultant AGILE
Bientôt disponible
Gestion projet IT
Consultant développement logiciel & web WINDEV
Disponible