Mladen - Data Analyst ORACLE
Ref : 180412I001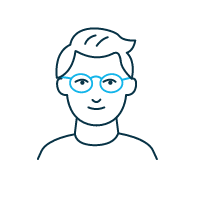 Compétences
Expériences professionnelles
Oracle Developer Sofia, Bulgaria
LevIns- Bulgaria Nov 2015 – Current

Building Oracle Forms/Reports 10g programs used for various insurance applications.
Writing PL/SQL procedures, functions, packages, triggers and database objects creation.
Assisting end users with regard various requirements and developing, optimizing SQL code.


Oracle Analyst Sofia, Bulgaria
Premier Research - Bulgaria Apr 2011 – Sep 2015

Worked for various clients like Pfizer, Baxter, Forest primarily in the pharmaceutical field
as most projects involved the creation of database structures for many clinical studies.
Lots of tuning, development, support and maintenance of Oracle Clinical applications.
Creating SQL code used for creating reports and tuning existing SQL scripts for faster execution.
Developing PL/SQL functions, procedures and packages used in Visual Basic/Dot Net applications.


Oracle DB Support Administrator Sofia, Bulgaria
Hewlett-Packard – Bulgaria Feb 2010 – Mar 2011

Performing backup/recovery, managing users and security, monitoring/managing storage.
Monitoring database performance, databases tuning and RMAN recovery operations.
Performing Oracle DBA operations under Unix/Windows required for minimal downtime.


Oracle Developer Sofia, Bulgaria
KBC - Bulgaria Aug 2008 – Dec 2009

Building Oracle Forms/Reports 10g applications needed for various modules for insurance applications.
Writing PL/SQL procedures, functions, packages, triggers and developing various database objects.
Participating in migration from 9i to 10g Forms/Reports builder and writing technical documentation.
Performing Oracle DBA tasks using OEM and liaising with end users regarding database requirements.





Oracle Developer Sofia, Bulgaria
Allianz - Bulgaria Jan 2003 – Jun 2008

Developing Oracle Forms 6i and Reports 6i applications used for life insurance products.
Maintaining, enhancing, testing, fixing existing programs, creating program units,
PL/SQL procedures, functions, packages, triggers and database objects in Toad.
Liaising with end users, gathering data, preparing technical documentation, testing applications.


Oracle Developer Ottawa, ON, Canada
OC Transpo Apr 2000 - Nov 2002

Developing Oracle Forms/Reports used in variety of projects regarding business requirements.
Modifying, enhancing and maintaining existing projects and databases
Tools used such as Oracle Forms 4.5, Reports 2.5, Graphics and SQL/Plus.
Creating, functions, procedures, cursors, database triggers using SQL and PL/SQL
Technical Skills Software

Related Projects and Abilities

Worked on a number of projects involving development of Oracle Forms/ Reports software,
Integrating Forms with Reports and graphics, analyzing data, migration to newer Oracle versions.
Development of PL/SQL database functions, procedures, packages, cursors and triggers.
Writing complex SQL queries and tuning slow running Oracle statements for faster execution time.
Ability to create database objects using DDL, data population and manipulation using DML.
Very fluent in English, Russian and average knowledge of German and French.

Études et formations
Education

Pearson Vue – Authorized Oracle Vendor Sofia, Bulgaria
Oracle Database 10g: Administration 1&2

Compuskills Information Technology Institution Ottawa, ON

Technical Skills Software

Oracle Developer, Oracle Forms 6i - 10g, Reports 6i - 10g, Database Design
SQL and PL/SQL, Oracle 8.0, 9i, 10g, 11g and ERD Data modeling
Oracle SQL/Plus, SQL Worksheet, Toad, SQL Developer, SQL Navigator, SQL Loader
Oracle Clinical, Oracle Discover, Remote Data Capture and Oracle Enterprise Manager
Broad knowledge of DBA concepts, Data Backup, RMAN, Monitoring Performance, etc.

D'autres freelances

Développeur SQL
Ces profils pourraient vous intéresser !
Data Engineer
Disponible
Développeur PHP/Prestashop/laravel/React/Java Android
Disponible
Ingénieur de développement JAVA
Disponible
Analyste programmeur PHP
Bientôt disponible
Analyste réalisateur AS400
Bientôt disponible
Développeur Fullstack / Etudiant
Disponible
Développeur LEAD MANAGEMENT
Disponible
Développeur SQL
Disponible
Développeur COBOL
Bientôt disponible
Ingénieur de développement JAVA
Disponible