Thomas - Administrateur système VMWARE
Ref : 091112C001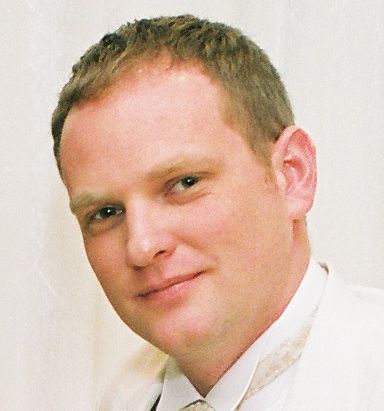 Compétences
Expériences professionnelles
SENIOR CONSULTING ENGINEER
NETSOLUTION, HONG KONG, SINCE JULY 2008
Consultant, Project and Account Manager:
Provide and design cost-effective technology based solutions to small and mid size organizations in Hong Kong, Macau, Thailand and Vietnam, focus on cloud computing solutions, including private cloud, virtualization and data protection.
Advice sales team for technical solution.
Manage technicians for project Implementation.
Expertise:
Windows 2003 (AD), Novell, Vmware vsphere ESX/ESXi, Linux, Groupwise, Exchange.
Disaster and Recovery plans: Commvault backup, Vizioncore product, scripting VCB (vmware BKP), VTL with FalconStor. Citrix product: XenServer and XenApp .
SAN: DELL EqualLogic iSCSI SAN, Fiber Logic SAN EMC (cx300).
File Sharing & Replication, Continual Data Protection: Availl Globalscape WAFS and CDP.
Security UTM Gateway & Appliances: ASTARO.

SYSTEM ENGINEER, MICROSOFT, NOVELL, VMWARE
"MUTUAIDE ASSISTANCE" (SUBSIDIARY COMPANY OF GROUPAMA INSURANCE) , FRENCH COMPANY
FROM FEBRUARY 2006 TO JANUARY 2008
Managed global IT infrastructure:
Oversaw 45 servers, heterogeneous OS: Windows 2003 (AD), Novell, Vmware, linux Suse) and 350 desktops windows XP.
Expert on VMWARE ESX server:
Implemented Vmware solution (Virtual Machine technology) with clustering services,.
High Availability and security, connected to a SAN, NAS (Fiber Channel or iSCSI)
Vmware ESX server VI3 technologies, SAN, and backup Disaster Recovery plan.
Monitored SAN Storage:
Managed EMC CLARiiON CX300 Networked Storage System.
Supervised the attachments and zoning, Fabric Switches Logic.
Managed LUN.
Backup and recovery:
Created new infrastructure of Backup and Restore jobs, using HP Data Protector 6.
Manage HP StorageWorks MSL6000 Tape Libraries, connected to a SAN.
Administered Novell architecture:
Using Novell as Domain Controller, files server, eDirectory, NDS, LDAP, ConsoleOne
Novell GroupWise 6.5 (Mail server).
Novell Zenworks 6.5 (Deploying software, Asset Management, inventory, remote control, desktop management).

SYSTEM ADMINISTRATOR
COMPANY "SOLECTRON" FROM JANUARY 2001 TO JANUARY 2006, SSII TRSB / TIBCO
Managed global IT infrastructure:
10 servers, Windows NT/2000,
1000 Desktops, Windows 2000,and XP.
Builder of a infrastructure of deployment:
Migrated Server Win NT4 to W2000, and modified the infrastructure (without interruption services).
Migrated workstation W98 to W2000 and XP.
Deployed via network, used "RIS server" to deploy and "ghost imaging".
Created all deploying software's scripts.
Created and updated procedures to assist technicians.
Security policies:
Created and validate all the different GPO (Group Policy) for workstations
Helped and assisted:
Help and assist users for software and OS problems
Take the call center for 8 hours on week.
Reported to IBM.

INTEGRATOR AND TRAINER ON MANAGEMENT SOFTWARE
COMPANY "DATA PROCESS INFORMATIQUE" - FROM AUGUST 1999 TO NOVEMBER 2000
Deployed:
All software of APIsoft and APIbat
Setup the right O/S platform (on Win NT and Win 2000
Trained:
Ensured the training on the various modules management/counted/finance/pays
Helped and assisted:
Developed specific parameter settings of this software.
Ensured the training on the various modules management/counted/finance/pays

DATA-PROCESSING TECHNICIAN
COMPANY "LA FRANÇAISE DE MAINTENANCE" - FROM AUGUST 1999 TO NOVEMBER 2000
Deployed and assistance to the computer game « loto ».
Maintained Hardware desktops and printers - customers: Intermarché, Trésor Public, TGI.
Études et formations
Education
1998: Professional Cert in Information Processing Systems and Networks, FPA Bègles, France

1996: Diploma BAC Sciences and Industrial Technologies specialities Electronics, "St Famille" at Bordeaux, France

1994: Diploma BEP Electronics

Training
2009: Training course for Vmware Vsphere 4.0, certificate of completion.

2005: Training at TIBCO Company on the administration of Windows2003 and Active Directory.

1999: Training specific to counted/management/pays/finance for the software APIsoft.
D'autres freelances

Administrateur système VMWARE
Ces profils pourraient vous intéresser !
Administrateur système / modern workplace WINDOWS
Administrateur systèmes et réseaux
Disponible
Consultant Système d'Information
Disponible
Administrateur système & réseaux
Disponible
Administrateur système WINDOWS
Disponible
Administrateur système
Disponible
Responsable Projets systèmes d'informations
Disponible
Administrateur système LINUX
Disponible
Administrateur système
Disponible
Administrateur système WINDOWS
Disponible