Kenneth - Administrateur système MAINFRAME
Ref : 200710T001
Totalement mobile

Bientôt freelance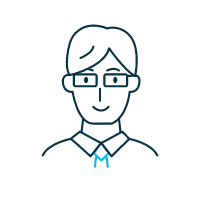 Compétences
Expériences professionnelles
PROFESSIONAL EXPERIENCE

2020 – Pres Ecole Bilingue des Petit Kids, Contamine-sur-Arve, France
Physicial Education Trainer/ English Tutor
• Setting up and defining the sports program for the primary school kids, and evaluating
them on their fitness and agility

2018 – 2019 UBP Private Bank, Geneva,
Infrastructure Support.
Supporting the global core banking applications and infrastructure.
Scheduling overnight batch using Control-M.
Involved in server security patching on windows, and AIX platforms.
Actively participated in the UAT testing, and go live on all System applications.
Monitor and control network integrity using Spectrum.
Involved in the change, incident and problem management process using REMEDY.
Adhered to the strict escalation procedure in case of issues overnight, and attended the morning debrief meetings.


2016 – 2017 Philotimo (Non profit/voluntary), Geneva
IT Consultant
Meeting with clients to determine requirements.Working with clients to define the scope of the project.
Clarifying client's system specification and business needs.Liaising with staff at all levels of a client organisation
Analysing IT requirements within companies and giving independent and objective advice.
Developing agreed solutions and implementing new system. Helping clients with change-management activities
System IPL's, and database management.Preparing documentation and presenting progress reports to customer. Organising user training in-house.
Actively involved in the Dev, UAT, and go live on all system user applications
identifing potential clients and building and maintaining contacts.
Setup and managed the marketing strategy, design and content. Presentations to perspective client base.
Meeting with suppliers, and distributers to ascertain deliverables, and billing of Bio products. Demo's with partner companies on product range and deliveries.



2014 – 2015 Pragmatic Consulting Sarl - Geneva
Lead infrastructure support
Managed the Infrastructure support and services.
Setup IT processes and managed all website content.
Documentation of all support services.
Led the project to completion.
Took ownership of all telephone calls, and problem tickets and responded to customers.

2013 – 2014 Stromasys SA, Geneva
Systems Engineer, EMEA
Led first and second line technical support using Service Desk 4.0x.
Fixed any occuring faults where possible and escalatated where necessary any unresolved problems to Team Lead and Product Management
Managed and ensure co-ordination and communication between sales, technical support, and engineering teams while working on customer projects and issues.
Managed presales technical evaluation of customer systems and infrastructure in close collaboration with sales representatives.
Performed software product installation, configuration, and maintenance for the customer.
Provided value added services (legacy OS and modern infrastructure management and consultancy) for the customer.

Participated and eventually led implimentation projects.
Documented and maintained support cases in the knowledge base on Confluence.

2013 Credit Agricole | Lausanne
Mainframe systems support
Installation / Maintenance, support banking mainframe infrastructure S390 zOS. Periodic IPL's via HMC
Global FOREX trading systems support
Patch software installation, updates WINTEL level / AIX environment.
Documentation and presentation of new application and existing processes 24/7 Support

2009 - 2012 IBM, PRILLY
Mainframe Systems Support
Support and ownership of problems on banking software and infrastructure
Monitoring overnight batch schedules
Development, testing, final rollout of Temenos 24.
Installation software patching, upgrades Windows/ and AIX environment.
Documentation and presentation of new and existing application processes.
Invoke management escalation in case of business critical incidents.
Disaster recovery testing. Business continuity.

2006 – 2008 IBM, Geneva
Infrastructure support analyst (Contractor)
Support of the banking software and infrastructure (Deutsche bank, BCV)

Assisted in the automation process of events on BMC Patrol.
Test environment set up and management. Documentation and training.

2005 - 2006 HSBC Private Bank, Geneva
Operations Support (Contractor)
Helpdesk maintenance and support
Operations infrastructure support trading systems, and Asset management.
Documentation and procedures.

2001 – 2004 Philip Morris ITSC-E, Lausanne
Technical Support analyst (Contractor)

Support and maintenance UNIX environments.
eGate application and infrastructure support
Helpdesk maintenance and support using ITSM/HP openview service desk 4
Implementation and support Windows NT
IBM mainframe support,

1984 – 2001 IT Consultant | LONDON : Worked as a IT Consultant on various project based contracts. These included:
The London Stock Exchange, Price Waterhouse Cooper, Bank of New York, Merrill Lynch, Swiss Bank Corporation, Morgan Stanley, and KPMG, London Metropolitan Police.


FURTHER EXPERIENCE

2015 – 2018 I have managed an English workshop. This entity is sanctioned through the town hall and is a non profit setup..'Atelier du p'tit anglais'
The age groups are from 4 to 10 years.

The classes are set up in such a way that the children are constantly learning, however, in a playful way (Maria Montessori method). Individual and group activities provide opportunities to develop children's emotional and social skills. This has brought out the best in each individual child.

I assisted start up companies with their Marketing and communications.

I have worked on projects as a technical trainer.
Études et formations
IT LANGUAGE SKILLS
∙ Service desk tools - Remedy, HP service desk 4.0x, JIRA service desk – 15+ years
∙ UNIX AIX/Wintel – system administration – 15+ years
∙ CA-Autosys administration, Tivoli Enterprise console management – 6+ years
∙ Oracle and DB2 knowledge – 15+ years
∙ File transfers using CFT, and MQ series – 4+ years
∙ Conrol-M,OPCA administration 15+ years
∙ Backup management.- Tivoli storage manager, Legato – 15+ years
∙ Monitoring tools – Nimsoft, Spectrum, Openview,Tivoli enterprise console 10+ years
∙ IBM zOS mainframe operating and systems – 15+ years

Academic qualification

2013 ITIL foundation
2014 Prince2 Foundation

1999 to 2000 Open University, S207 Level 2( Discovering Physics)
1996 Open University, S102 Level 1 Science foundation

LANGUAGES:
English; mother tongue. French Basic B1

D'autres freelances

Administrateur système MAINFRAME
Ces profils pourraient vous intéresser !
Administrateur système Z/OS
Ingénieur de production Administrateur système LINUX AS400 MAINFRAME UNIX AIX
Disponible
Administrateur système VMWARE
Technicien WINDOWS
Administrateur réseaux HR ACCESS
Administrateur système MVS
Administrateur système DB2
Administrateur système Z/OS
Administrateur système DB2
Administrateur système IBM