Dhruv - Ingénieur Télécom TIBCO
Ref : 210106S003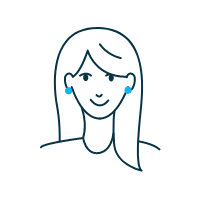 Compétences
Expériences professionnelles
PROFESSIONAL EXPERIENCE

TSP (TIBCO) October 2020 – Till Date
Tech Mahindra March 2016 - Feb 2018 (2 years)
Accenture June 2011 - Feb 2016 (4 Years 8 months)
Total Experience 6 Years and 8 Months

Project 1: Qvantel TIBCO - FOS (Fulfillment Orchestration Suit) - Qvantel – TSP (TIBCO
Software Inc.) Oct 2020 – Till Date
Support and Maintenance NewDelhi

FOS 4.0.2 | EMS 8.3 | TIBCO ADMIN | TIBCO OMS UI | CONFIGRATOR | UNIX| LINUX | Oracle
Database| Postgres | XML | Agile | Ansible | JIRA
TIBCO Fulfillment Orchestration provides a comprehensive suite of products that accelerates the
concept-to-cash cycle for multi-play Communications Service Providers (CSPs) by automating the
end-to-end process from product definition and design to the efficient, accurate fulfillment of the
orders.
• Responsibilities include:
▪ Supporting the newly implemented TIBCO FOS for 4 different countries.
▪ Ensure that TIBCO FOM, EMS is up and running 24X7.
▪ Maintenance Applications installed on Environment.
▪ Upgrading of Applications/Tools like EMS from 8.3 to 8.5.
▪ Upgrading of FOM 4.0.2 HF5 to FOM 4.0.2 HF7.
▪ Monitoring of new orders through Tibco Admin and OMS UI.
▪ Monitoring of all the services through Configurator.
▪ Handle escalation tickets within the norms specified in the SLA.
▪ Ensuring that FOM and EMS services are within the Memory Threshold.
▪ Keeping a track of orders that are failing because of Technical/Functional errors and raising a
ticket to the respective team.
▪ Installation of FOS via Ansible on lower SIT environment.
▪ Sound understanding of all FOS (FOM, FC, Provisioning).
▪ Monitor the file systems and CPU load for better performance.
▪ Supervision and administration module.

Project 2: Mobistar TIBCO - FOS (Fulfillment Orchestration Suit) & TIBCO - KPSA (Kabira
Provisioning System and Activation) - Mobistar - Tech Mahindra March 2016 – Feb 2018
Designer | Developer | Tester PUNE
FOS 2.1.2 | EMS 7.0 | Object Switch | LINUX | Oracle Database | Korn Shell | EdiFact | XML |
GDB | KPSA | Agile
TIBCO Fulfillment Orchestration provides a comprehensive suite of products that accelerates the
concept-to-cash cycle for multi-play Communications Service Providers (CSPs) by automating the
end-to-end process from product definition and design to the efficient, accurate fulfillment of the
orders. TIBCO Kabira Provisioning and Service Activation (KPSA) is a complete service activation
and provisioning product. KPSA system interacts with various downstream network elements for
service activation. It is a Provisioning System which translates customer-oriented request (RTE)
into network-oriented request (OT) and feeds network equipment using their specific interfaces.
• Responsibilities include:
▪ Transformation of Old Provisioning System to new Provisioning System using TIBCO FOS &
KPSA.
▪ Understanding the client's requirements and providing a HLD and LLD and also providing an
end to end solution.
▪ Configuring existing and new products in Fulfillment Catalog (FC) and implementation of
Fulfillment Order Management (FOM) for different customers.
▪ Cartridge Design, development and testing.
▪ TIBCO FOS flow design, development (adding/deleting/modifying/upgrading), testing of
services/new products/services.
▪ Packaging and delivering the final delivery to the end client.
▪ lead a team of 5 members.
▪ Managing the tasks internally within the team and delivering the end solution to the client.
▪ Sound understanding of all FOS (FOM, FC, Provisioning)
▪ Supervision and administration module.

Project 3: FT_TPAS TIBCO - KPSA (Kabira Provisioning System and Activation) - Orange
(France Telecom) - Accenture April 2013 – Feb 2016
Designer | Developer | Tester MUMBAI
Object Switch | C++ | AIX | Oracle 11i | Korn Shell | EdiFact | XML | GDB | KPSA | Agile
TIBCO Kabira Provisioning and Service Activation (KPSA) is a complete service activation and
provisioning product. KPSA system interacts with various downstream network elements for
service activation. It is a Provisioning System which translates customer oriented request (RTE)
into network oriented request (OT) and feeds network equipment using their specific interfaces.
• Responsibilities include:
▪ Supporting KPSA for 9 different countries.
▪ Design, Development and Documentation of new Client Requested Enhancement.
▪ Resolution of bugs reported on customer site.
▪ Sound understanding of all KPSA Modules including:
• Client Adapter: - Driver, Parser, Sequencer, Composer, Responder, Cartridges etc.
▪ Provisioning module :- Message service, Service Order Processor (SOP) / Kabira Order
Processor (KOP), Product, Order Processing (POP), Routing, Data Mapping
▪ Cartridge module: - Cartridge adapter, Cartridge management and Cartridge Development
▪ Supervision and administration module

Project 4: FT_TPAS - Orange (France Telecom) – Accenture April 2013 - April 2014
Developer | Tester MUMBAI
C | C++ | Unix | Eclipse | Clearcase | Putty | Agile
BSCS modules are used for processing and rating the Charging Data Records (CDRs) which in turn
are used for generating the bills for the customers.
• Responsibilities include:
▪ Supporting BGH and FIH modules of BSCS for 9 different countries.
▪ Design, Development and Documentation of new Client Requested Enhancements.
▪ Resolution of bugs reported on customer site during customer bill generation.

Project 5: DWP (Department of Work and Pension) – Accenture June 2011 - April 2013
Server Administrator| PC support
MUMBAI Perl Scripting | ssh | Telnet | Putty | Clear Case | Remedy | Tracker
• Operating Systems
▪ Sun Solaris – 9 & 10 , HP-UX, Linux(Redhat 4/5/6)
▪ Windows – 2003
• Name Services
▪ NFS, NIS, LDAP
• Monitoring tool
▪ Nagios – 3.0.3, VM Ware for Linux
• Hardware Servers
▪ Sun Fire V440, V480, V880, E15K,E20K, 2900, F4800
• Responsibilities include:
▪ Administered large-scale UNIX network comprised of hundreds of Sun and HP-UX servers
including task automation, troubleshooting, and hardware and software upgrades.

▪ Developed automated reports on disk utilization, system resource consumption and system
& application availability to provide necessary metrics to management and high-level
projects.
▪ Handle escalation tickets within the norms specified in the SLA
▪ Install and administer O/S and Application packages.
▪ Proficient in creating and maintaining Solaris Zones
▪ Maintaining the volumes and increases the FS online for the user requirements
▪ Create User accounts and assign role based permission and place them in appropriate
groups.
▪ Expertise in Autofs, NFS & LDAP configuration
▪ Configuration of raid levels in Solaris and veritas environment
▪ Deployed Nagios as a group-wide monitoring service, and provided monitoring services to
other groups within our organization giving our department better response time to
problems, and a better idea of what effect problems have
▪ (Nagiosmonitored 220 hosts and 2275 services)
▪ Implementation and Administration of Disk Management & File System Management with
veritas volume manager & Solaris volume manager
▪ Monitor the file systems and CPU load for better performance.
▪ Administration, maintenance & Replacement of bad disks in SVM & VXVM
▪ Management and configuration of Crash Dump and Core dump behavior
▪ Management and configuration of Swap memory allocation
▪ Backup & Recovery Management using ufsdump, tar
▪ Implementing the Raid configurations (Raid 0, Raid 1, Raid 5)
▪ Creation & management of IVM in HPUX
▪ Management of all the Hosts & user accounts through LDAP
▪ Management of Virtual Machines in Linux via VM Ware


Études et formations
Career Objective:
Highly motivated professional with 6 years and 8 months of IT/Telecom industry exposure.
Extensive experience in the field of Application Development using C++ for Tier-I Network
Equipment Vendors and Cellular Service Providers. Rich experience in Agile and Waterfall
Product development methodologies. Self-Starter and quick learner, possessing excellent
communication skills. Looking for developing a rewarding relationship with an organization of
repute. . Willing to give 100% efforts to the realization of goals at specified targets.
Domain: Telecom (LTE/4G, OSS, BSCS, TIBCO FOS)
Product Development Methodology: Agile/Scrum | Waterfall
Programming Languages/Frameworks: C++ | C | Perl Scripting
LTE Protocols: NAS | S1-AP | GTP-U | GTPv2C |
OS: Linux | Sun Solaris | Unix | Windows
Tools: SVN | ClearCase | Citrix | QuickCR | GDB | MHWeb | Clarify | QTP | Exceed | Putty | Tibco
Admin | Tibco OMSUI | JIRA

EDUCATION
Amity University Lucknow 2007–2011
Bachelor of Technology | Computer Science | 7.01 (CGPA)
St. Francis College 2006
12th | PCM | ISC | 74 % Lucknow
St. Francis College 2004
10th | PCM | ICSE 70 % Lucknow

CERTIFICATIONS SUMMARY
▪ TIBCO FOS training completed
▪ ITIL V3 Foundation Certification
▪ Industrial Training at Databorough India
▪ C Programming: Getting Started Certification from Dartmouth
▪ C Programming: Language Foundations from Dartmouth
▪ Introduction to Oracle9i:SQL certification from UPTEC Computer Consultancy Limited.
▪ National IT Aptitude Test Merit Recognition Awarded (NIIT).
▪ Complete Java certificate from NIIT.
▪ Information Security and Ethical Hacking certificate form Appin Knowledge Solutions
PVT.LTD

KEY COMPETENCIES

▪ Good Analytical Ability
▪ Quick Learner
▪ Proactive attitude
▪ Good Communication skills.
▪ Problem solving
▪ Proficiency in English, Hindi

KILLS/OTHER

Onshore Experience:
• Worked at Orange Belgium Office for approx. a fortnight during the transition phase of the
project.
• Worked at Orange Botswana Office for approx. a fortnight during the critical end to end
integration phase.
Awards/Achievements:
• Received Apex award for playing a key member, proactively taking up newer areas of work &
always delivering with best results. Also effective & to the point communication with
counterparts as well as End customers.
• Received Pinnacle award for ownership attitude and dedication to the deliverables.
• Received Spot Award for Ownership & Knowledge building.
• Got appreciated by managers and customers for good work.

D'autres freelances

Ingénieur Télécom TIBCO
Ces profils pourraient vous intéresser !
Administrateur système WINDOWS
Assistant à maîtrise d'ouvrage AGILE
Consultant technique TIBCO
Ingénieur Télécom UNIX
Directeur de projet PMO (PROJECT MANAGEMENT OFFICE)
Business Analyst AMOA
Architecte TIBCO BUSINESSWORKS
Business Analyst / Ingénieur de production
Chef de projet
Chef de projet AGILE