Services - Consultant ORACLE E-BUSINESS SUITE
Ref : 180206I001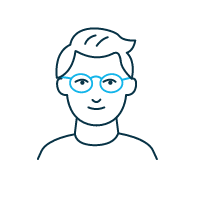 Compétences
Expériences professionnelles
CV plus récent en cours de mise à jour
WORK EXPERIENCE

Global Integrated Services Project Manager, HR Redesign & Transformation
05.2021 – ongoing
Global Automotive Industry Company, Germany, Czech Republic, USA and India
Centralized, standardized, simplified and digitalized HR and business processes.
Created and executed the HR service expansion strategy to focus on efficiency gains and transactional processes.
Increased the customer base and regional scope in which Shared Service is providing HR services.
Drove the gap analysis between 1'284 as-is and to-be global / local L5 processes to its successful sign off.
Established strong working relationships with the local, nearshore, offshore Business and Functional Management.
Provided communication framework for Service Management, IT, HR Recruiting, Training and Workers Council.
Bridged between global process owners, local teams, SMEs and senior board for project management.
Allocated the resources and set priorities for a team of 23 members.
Implemented >70 risk mitigation actions. Reported project status and risks on a weekly basis.
Liaised with Shared Service management, HR Transformation team interfaces of Shared Service activities and ensured handover of remaining responsibilities to local teams.
Monitored and ensured time and cost/ budget restrictions.

Transition and Project
Global Luxury Goods Company, Switzerland and Liechtenstein
Manager
Managed the transition of processes from local organizations to the
06.2017 / – 04.2020
Global Business Services. Identified people, business partners,
Contract
technology, organizational, change and communication impacts. Lead
the local implementation teams. Determined scope of activities for the
plan, implementation, stabilization and transformation phases. Put
measures in place. Lead the knowledge transfer including planning, risk
assessment, reporting and progress. Enabled a flexible platform and
global network, able to operate any function to provide relevant
services with the company.

Change and
Global Financial Services Company, Switzerland
Transformation Manager
Transformed and restructured strategic and complex programs.
11.2015 / 03.2017
Managed multiple business units including internal and external
Contract
partners and service providers.

Moved institutional client project to low cost model by achieving 68
cost savings in first and 81 in 3rd year of transformation. Re-
established credible relationship with senior management and program
team members by succeeding as first project manager after seven
dismissed predecessors left the program.

Senior Advisor
Healthcare Services, Qatar
05.2015 / 10.2015
Engaged to provide change management and ERP expertise to train
Contract
staff on the change and mediate between stakeholders and the multi-
cultural project team. Conducted workshops and guided subject matter
experts to integrate change management activities. Assessed software
vendors and ERP packages SAP, Oracle and Infor including the
integration to clinical and hospitality systems.
Worked with CXOs and senior client executives to address business
challenges via the implementation of innovative ERP solutions in cloud,
on premise and hybrid . Customer gained benefit in change of the 33
core processes and succeeded in selecting the appropriate software
and implementation partner.

Change Consultant
Telecommunications, Austria, United Kingdom and Ireland
11.2013 / 05.2015
Engaged in the financials area to execute a global Oracle E-Business
Contract
Suite Migration. Delivered detailed business analysis, functional and
technical design, development, testing and deployment to production.
Managed demands and conducted workshops with senior client
executives for the specific country requirements. Delivered successful
business transformation, migration and maximised business value out
of the latest Oracle E-Business Suite release.

Change Lead
Semiconductor Industries, USA and Switzerland
10.2012 / 10.2013
The US customer acquired a Swiss high-voltage company and needed to
Contract
integrate the company to penetrate a new industry and enable new
Martin Dvo k
January 2018
Page 2 of 5

service offerings. Engaged to drive business integration of this new

subsidiary. Promoted change and managed transition by identifying
level of resistance. Developed mitigating actions. Reviewed processes
between two organizations, identified and addressed gaps such as
communications, stakeholder engagement, coaching and training.
Defined change requirements to manage resistance and facilitate
smooth integration. Succeeded in integrating the Swiss subsidiary
despite cultural and industrial differences, which opened new sales
channels.

Change Analyst and
Commercial & Investment Banking, Central and Eastern Europe
Business Intelligence
The bank suffered inaccurate cost accounting data and required a
Consultant
newer version of OFSAA to improve P&L reporting. Engaged to lead key
02.2011 / 09.2012
aspects of implementation. Created training modules covering six areas
Contract
including cost accounting and profitability management. Implemented
new outbound interface between OFSAA and the data warehouse.
Transformed MIS OFSAA data requirements to fit company's structure.
Mapped dimensions and categories within OFSAA to match reporting.
Succeeded in enhancing use of the newer MIS as well as improving cost
accounting data to support P&L reporting.

Change Management and
Pharmaceuticals, Europe and Middle East
Training Lead
The customer migrated their worldwide customized Oracle ERP to the
04.2010 / 12.2010
newest release. Engaged to define training strategy, development,
Contract
deployment and communicate progress of initiative. Understood
business requirements and transferred them together with expertise of
new functionalities to future trainers. Developed new and imaginative
ways of communicating the initiative. Evaluated and ensured user
readiness. Improved communication and closely worked with business
process owners and work stream leads. Succeeded in smooth transition
with trained trainers and the use of a scalable training tool to ensure
continuity.

Change Management
Payment Service Provider, Austria, Switzerland and Poland
Consultant
The customer wanted to sell a portion of its business to a Swiss
02.2009 / 02.2010
company but lacked an effective means to demerge affected systems.
Contract
Engaged to enable demerger and identified what will be managed via
Shared Services Centre. Developed strong working relationships,
gathered key priorities, identified communication and addressed
organizational gaps. Determined which data and processes will
demerge from an ERP perspective. Identified strategy to migrate
remaining data to SSC in Poland. Assisted Swiss company in converting
data from Oracle to their legacy system and led migration of data to
SSC. Succeeded in enabling a smooth demerger on both ends.

Project Lead
Payment Service Provider, USA, Austria, UK and Germany
11.2007 / 02.2009
The customer deployed a new Oracle release and needed it to align
Contract
with a decentralised procurement strategy across Europe. Engaged to
Martin Dvo k
January 2018
Page 3 of 5

integrate Oracle release with procurement strategy for trial location
Austria. Defined business change requirements and identified gaps
compared to global procurement standards. Developed 20+ functional
specs for custom features and statutory requirements. Managed UAT
and end user training. Succeeded in aligning the new Oracle release and
the procurement strategy, which enhanced accuracy, reporting and
management control.

Change Consultant
Financial Services, Switzerland
02.2007 / 11.2007
Engaged to link business strategy to infrastructure change in a
12.2004 / 03.2006
framework of strategic change management. Integrated Host, Oracle
Contracts
Data Warehouse and Oracle Financial Systems by modelling, changing,

testing, executing, controlling and monitoring the business process,
reports and functionalities. Succeeded in improving decision-making
process by integrating data, reporting tools and over 7'000 Oracle Data
Mart mapping rules.

Change Consultant
Product Certification, USA & EU
04.2006 / 02.2007
Engaged for the European project and successfully implemented the
Contract
new Oracle Global Finance System in 13 different countries. This
changed and replaced many different systems and brought the
customer onto a single global system using Oracle's E-Business Suite.
Improved the reliability, scalability, performance and ease of use of the
new global system.

Change Management
Computer Systems, Southern Europe
Project Accounting
The customer wanted to add consulting and implementation services to
11.2003 / 09.2004
its portfolio but lacked proper use of tools to manage those services.
Contract
Engaged to implement and maintain a change and communication
strategy to drive use of Oracle Project Accounting. Succeeded in
increasing accounting accuracy by 63 , improving project close rate by
83 and cutting project maintenance costs by $1.2m p.a.

Oracle Change Analyst for
Personal Computers, USA and EMEA
the standardization of the
The customer needed to standardise order management to expedite
pan European front CRM
orders and cut costs. Engaged to improve ten order management
and back office ERP
projects to identify costly and inefficient areas. Used Six Sigma
12.2002 / 07.2003
framework to define new benchmarks & metrics and participated in
Contract
testing and implementing process improvements across projects.

Succeeded in expediting orders by 115 for account and 296 for
credit card holders, reducing order processing costs by $3.8m p.a. and
boosting sales productivity.






Martin Dvo k
January 2018
Page 4 of 5

PERMANENT POSITIONS
Manager E-Business
IT Services, Switzerland, France, Germany and Austria
01.2001 / 11.2002
Engaged to build and expand E-Business group. Succeeded in driving

group expansion by 25 , improving revenue by 93 and substantially
Senior Associate
enhancing customer satisfaction.
01.1999 / 07.1999

Principal Consultant
Enterprise Software and Cloud Computing, EMEA
02.1996 / 11.1998
Principal Applications Consultant for multinational clients.



BLOGS PUBLISHED BY MARTIN DVORAK

Why Woodpeckers are Connected to An Excel Sheet
Published 05.2017

The Observation Recently, when I walked with my dog in the
forest, I suddenly saw a great spotted woodpecker flying just
over me to a tree, landing elegantly on the…
Read More
How to Engage Your People in Your Transformation Journey
Published 06.2017

In my previous post I elaborated on the woodpecker's
connection to Excel. We'll take it from there. You cannot push
others to follow your example. You must pull them along…
Read More

The SCARF-Model Part 1
Published 09.2017

How can we minimize danger and maximize reward There are
many change management models such as the eight steps
Kotter's change model, the ten steps AIM Acceleration
Implementation methodology or…
Read More


Études et formations
CV plus récent en cours de mise à jour
Martin Dvo k Consulting

I have operated as an independent Project Manager, Change and

Management Consultant, completing assignments for large and
5000 Aarau - Switzerland
complex multinational clients. Assignments included leading
+41 79 238 29 89
international initiatives to achieve business transformation, system
********
integration, process and organizational improvements and thus
Website
annual multi-million-dollar cost savings, boosting profitability by
LinkedIn
utilising change management models, best practices and
Xing
standards. Proven ability to collaborate with international teams,

in multi-cultural and multi-disciplinary environments to deliver
EDUCATION
large-scale operation initiatives and change programs.


Executive Management
Huddersfield University
KEY COMPETENCIES
Economics Degree
Integration of Change Initiatives

School of Management and Law,
Align organization, structure, processes, people, systems and
Zurich
culture.


Commerce & Administration
Build Target Operating Models.
Degree
Improve performance and manage complexity on a global
KV Business School, Zurich
scale.

Pan European and Middle East Change Projects
TECHNICAL PROFICIENCIES
Multinational and global Enterprise Resource Planning
Experienced in both Oracle EBS
Software roll outs.

R11.5.10 to R12.2.4 migrations
Assignments in over 20 different countries with over 20 years
and re-implementations
of experience in planning and executing complex projects.
Evaluated Oracle Cloud, SAP ECC Organizational Change Management

6.0, Fiori and Infor 10x
Outsourcing of processes through takeovers and cost
Jira and Quality Center
reductions.


Oracle User Productivity Kit
Centralization of processes such as Shared Services.

UPK
Build interaction models between business, service providers

and impacted parties.
LANGUAGES
Digital Transformation

Shape organization design and metrics definition for the new
German
Native speaker
company models based on the technology change.

Enable people in the technology transformation puzzle.
English
Full professional proficiency
M&A

Smooth integration of complex and difficult projects including
French
Professional working proficiency
managing different cultures and languages.

Create synergies, build capabilities by shaping the new culture
Czech / Slovak
Native or bilingual proficiency
and accelerate integration.

Facilitator between local resistance purchased company or
Spanish / Italian
Elementary proficiency
local subsidiary and global expectations, settings and

objectives head office .


SELECTED INTERIM ASSIGNMENTS CONTRACTS
To view the entire chronology - please refer to my website.


D'autres freelances

Consultant ORACLE E-BUSINESS SUITE
Ces profils pourraient vous intéresser !
Consultant SAP/OEBS
Bientôt disponible
Consultant Oracle Technico Fonctionnel
Développeur ORACLE
Consultante Analyste technico-fonctionnel Oracle (Cloud, Apps et CC&B)
Consultant Finance
Directrice de projet finance IT
Consultant fonctionnel ORACLE E-BUSINESS SUITE
Chef de projet MOA
Consultant Consultant technique ORACLE ORACLE E-BUSINESS SUITE Oracle Database 12c ORACLE APPLICATIONS
Consultant ORACLE APPLICATIONS